Newland Communities | NASH acquires four new communities that Newland will develop.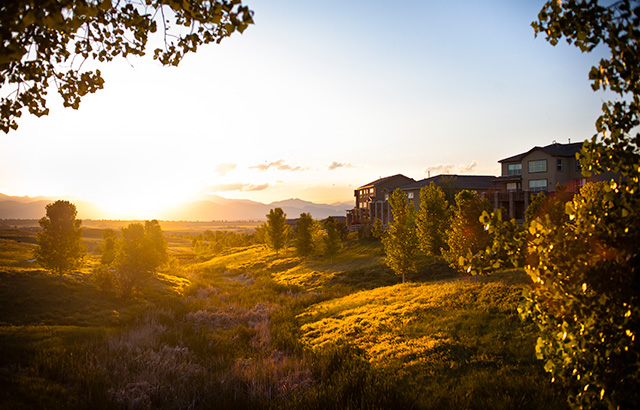 Greenwich, CT –  WHEELOCK STREET CAPITAL, LLC announced today it has sold the remaining land assets in four master-planned communities to NORTH AMERICA SEKISUI HOUSE, LLC (NASH), the U.S. business operations unit and a full subsidiary of SEKISUI HOUSE, LTD., Japan's largest homebuilder and a leading diversified developer. NEWLAND COMMUNITIES, the development business of American Newland Communities, LLC. will join NASH in developing the communities, building on their strong history of success. The transaction was a significant one, representing some of the best-positioned communities in their respective markets.

Located in Texas and Colorado, the communities include more than 3,400 remaining acres that comprise entitled development potential for more than 4,600 single-family lots and 125 commercial acres. Terms of the transaction were not disclosed.

Two of the communities are located in the Denver metro area—Anthem Colorado in Broomfield and Inspiration Colorado in northern Douglas County. The Texas properties included in the transaction include Sweetwater in Austin and Canyon Falls, in the Dallas-Fort Worth area. Approximately 2,300 homes have already been sold in these communities, representing some of the most successful master-planned communities in their respective markets.
"Though we had not planned to sell these assets, NASH and Newland recognized the value our Wheelock Communities development team has created, and the potential that remains," said Dan Green, Wheelock principal and head of land acquisition. "The combination of their focus and expertise provides a great recipe for continued value creation and success for these communities." Wheelock's residential land portfolio includes communities in Texas, Florida, California, Colorado, and North Carolina, as well as the Atlanta-based homebuilder John Wieland Homes and Neighborhoods.

Satoshi Yoshimura, President and Chief Operating Officer for NASH said of the transaction, "These assets allow us to expand our footprint in strategic markets that we believe are among the best in the U.S. We see tremendous growth potential in the markets and for the communities." NASH and Newland develop and manage a portfolio of more than 30 active communities coast-to-coast. "Our team is ready to continue what has begun, and create great places people are proud to call home," said Ted Nelson, Newland's Central Region President, who will oversee the four communities for Newland.

About Wheelock Street Capital
Wheelock was formed in 2008 by Rick Kleeman and Jonathan Paul, two veteran real estate private equity investors, each with over 20 years of broad real estate transaction experience across all major asset classes. Wheelock manages $1.4 billion of cumulative equity capital, and is currently investing its fourth fund and its second multi-investor discretionary opportunity fund. Wheelock's first two funds were primarily funded by a single, private institutional investor. Wheelock will invest in a broad range of real estate assets throughout the United States. The fund may invest directly or with high quality joint venture partners through a variety of capital structures and transaction types, including acquisitions, restructurings, and recapitalizations. www.wheelockst.com.
About NORTH AMERICA SEKISUI HOUSE
NORTH AMERICA SEKISUI HOUSE, LLC (NASH) was established in 2010 as the U.S. business operations unit and a full subsidiary of SEKISUI HOUSE, LTD., Japan's largest homebuilder and a leading diversified developer since 1960. SEKISUI HOUSE has built more than two million houses to date and expanded its operations to Australia, China, Singapore, and the U.S. NASH establishes joint ventures to build innovative and sustainability conscious master-planned and mixed-use communities across the US. NASH is headquartered in Arlington, Virginia. www.nashcommunities.com and www.sekisuihouse.co.jp/english/index.html.

About Newland Communities
Newland is a diversified real estate company leveraging a national platform and over 45 years of experience to perform challenging and diverse development, investment, management, and advisory services across a wide range of real estate. The company's mixed-use development business, Newland Communities, actively owns, operates and develops premier residential master-planned, commercial, retail, and urban mixed-use real estate across the U.S. Headquartered in San Diego, Calif., Newland and its affiliated companies have completed, or have underway, more than 140 diverse real estate developments, more than 20 million square feet of commercial and retail space, and 175,000 residential units in 14 states. www.newlandcommunities.com.
###
Recent Posts
---
Categories
---
Archive
2019

2018

2017

2016

2015

2014

2013

2012

2011

2010