Ask any San Diegan if they can point you in the direction of the Golden Triangle and they not only can give quick freeway directions with "it's easy to get to" editorial, but also make suggestions as to what to see and visit while you are there. Yes, San Diego has its hot spots for foodies and great shopping, but University City's Golden Triangle can teach a master's class on mixed-use development where people truly live, work, play, shop, dine and enjoy the outdoors.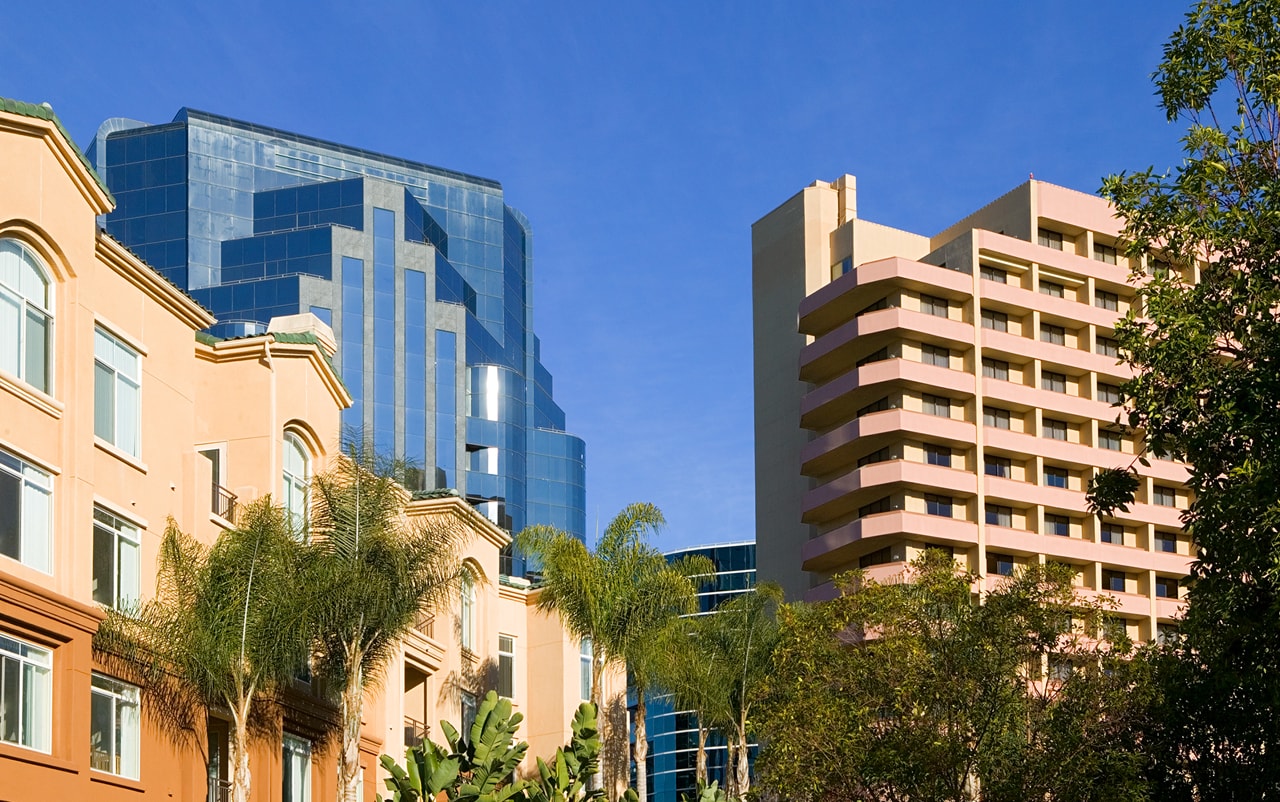 A shining example of mixed-use development
University City is a triangle-shaped community of 1,100 acres of residential, retail, office, and industrial development located in north central San Diego County. Starting in the 1970s, the vision for the community addressed a need to support some of the research and development activities of the University of California San Diego (UCSD) as their stature rose with biomed, biotech and technology start-ups. Just as important as the on-campus research, the need for nearby housing for students attending UCSD and drawing elite faculty was also a main objective for city planners.

In the 1980s and 90s, and as San Diego became an alternative for corporate headquarters, the vision began to include complete access to professional services, such as legal counsel and accounting, which would create a hub for businesses to thrive right in University City.
A plan evolved that supported home ownership and the amenities that would make the Golden Triangle a place for people to live and work, but also to cater to high-density living that would support UCSD students and working professionals wanting to live away from downtown San Diego, closer to work. With its central location and freeway access, many of the city's most prestigious companies relocated to the area, including health care, pharmaceuticals, technology, financial and investment firms, surpassing the downtown area as the premier market for Class "A" office space in the county.
"The area was a natural magnet for professional service companies wanting to be more centrally located within the county to better serve their clientele at the University and many of the companies their work founded," says Bob McLeod, Executive Chairman of Newland. "Attorneys wanted to be closer to their clients and either set-up a second office or moved to the Golden Triangle."
Anchored by the newly re-developed University Towne Centre regional mall and an extension of the San Diego Trolley line, the area continues to evolve, reflecting the "golden lifestyle" residents, the University, and professionals want in University City.
"People needed a place to live, but what we wanted to create is a destination for people to live, work, learn, shop and generally enjoy their free time," explains McLeod. "At Newland, we want to do one better than just owning a home, but to be a part of a community thoughtfully planned for how people want to live in their neighborhood."