A land rich with history and pioneering spirit, the evolution of 4S Ranch was a collaborative effort inspired by generations of landowners. The Ralphs family had a vision of preserving 60% of the land while giving nearly 5,000 families a place to live in proximity of work, shopping, and dining on the outskirts of an ever-growing San Diego.
Inspired, Collaborative Community Development
The vision of 4S Ranch was to create a long-term, multi-use plan that gave families a variety of housing, shopping, and work options. The first phase of construction was a 159-acre business park, completed in 1988, which provided the community with a vital employment center. In the 1990s, the Ralphs family and Newland developed 2,900 acres, where the Ralphs family had final approval rights throughout the process.
"When I look back to when our family started to develop the property, we made the decision that we didn't want to outright sell it. We wanted a hand in the development and so we were looking for a partner who had the same goals as we did," says Tom Ralphs, great grandson of the founder of Ralphs grocery store. "I can say now that since the very beginning our relationship with Newland has just felt right."
4S Ranch Community Is Formed
Together with Newland, a 4,715-home community was mapped out on about 1,680 acres on the property's southern end. Continuing the tradition of preserving the land of its natural beauty, 1,200 acres were left untouched, creating the serene vistas seen today from the 10 miles of walking trails.
"As we were keeping our original family ranch house and open space to the north, we wanted to develop a community that we'd be proud of every time we drove through it. We wanted a community that absolutely did not look like a cookie cutter subdivision. It needed to have all types of well-designed homes in different price ranges, a town center with stores, small businesses, schools, a fire and police station, a boys and girls club, baseball and soccer fields, and parks," said Ralphs.
Tom Ralphs remembers it was in 2001 when the first residential development broke ground. Newland teamed with several homebuilders to create more than two dozen neighborhoods, each with their own architectural style, price ranges, and home designs. Surrounding the neighborhoods are sidewalks, parks, and a 10-mile trail system.
Schools, Shopping, and Strolling
Located within one of the top-ranked school districts in the state, Newland planned the neighborhoods around the school, commercial, and civic hubs located throughout the community.
In 2007, the 4S Commons Town Center opened, giving residents and neighbors a 265,000-square foot shopping complex right in the heart of the community. 4S Commons features about 50 different retailers including Bed, Bath & Beyond, World Market, Ace Hardware, restaurants like Miguel's Cocina and Capri Blu, Karl Strauss Brewery, several banks, coffee shops, clothing boutiques, children's daycare facilities, a CVS Pharmacy, and a 52,000-square foot Ralphs Fresh Fare grocery store.
"It only made sense to put a Ralphs grocery store on the property," muses Ralphs. "I love the irony of the fact that my grandfather bought this land as a retreat to get away from the grocery business, and then some 80 years later, here I was negotiating to put a Ralphs store on the property!"
At 4S Commons Town Center, the community library was built and stocked with books and materials donated by Newland and is now run by the San Diego County library system. With a walkable and outdoor community as a goal for 4S Ranch, 10 miles of trails were built to appeal to hikers, bikers and strollers. Special attention was made to make the sidewalks five feet wide, the perfect width for a family to stroll side-by-side comfortably.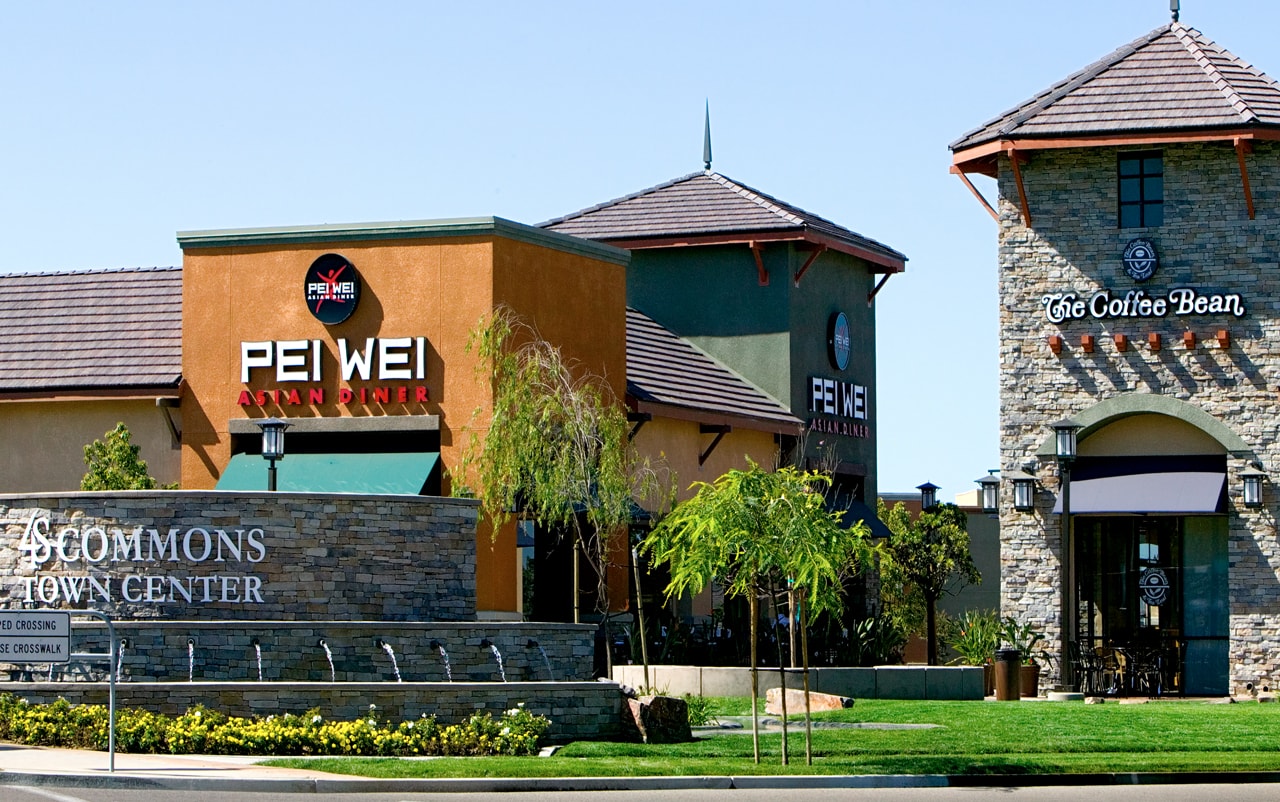 Filled with Family Activities, Fitness, and Fun
From the start, both the Ralphs family and Newland understood that proximity to family activities, services, and conveniences would appeal to commuter households. Community parks were built early so that the first of the residents could enjoy open spaces and have confidence that the vision of 4S Ranch as planned would be developed.
"The community's pedestrian-friendly layout and outdoor gathering places also encourage people of all ages to get out and mingle," says Mike Rust, Senior Vice President of Operations for Newland. "It is pretty special that the community is surrounded by open space; from anywhere in the community you can look up and see open, undeveloped hillsides. You really don't see that in many southern California cities today."
4S Ranch offers a great deal of recreation opportunities, including 4S Ranch Community Park, a Boys & Girls Club with a pool, an outdoor roller hockey rink, playing fields, tennis and basketball courts, and sports fields. "A big component of the plan for 4S Ranch was planning a sports complex where the community could have its own baseball and soccer teams," says Rust. "We chose to open the baseball field early in the development and create a first-class complex."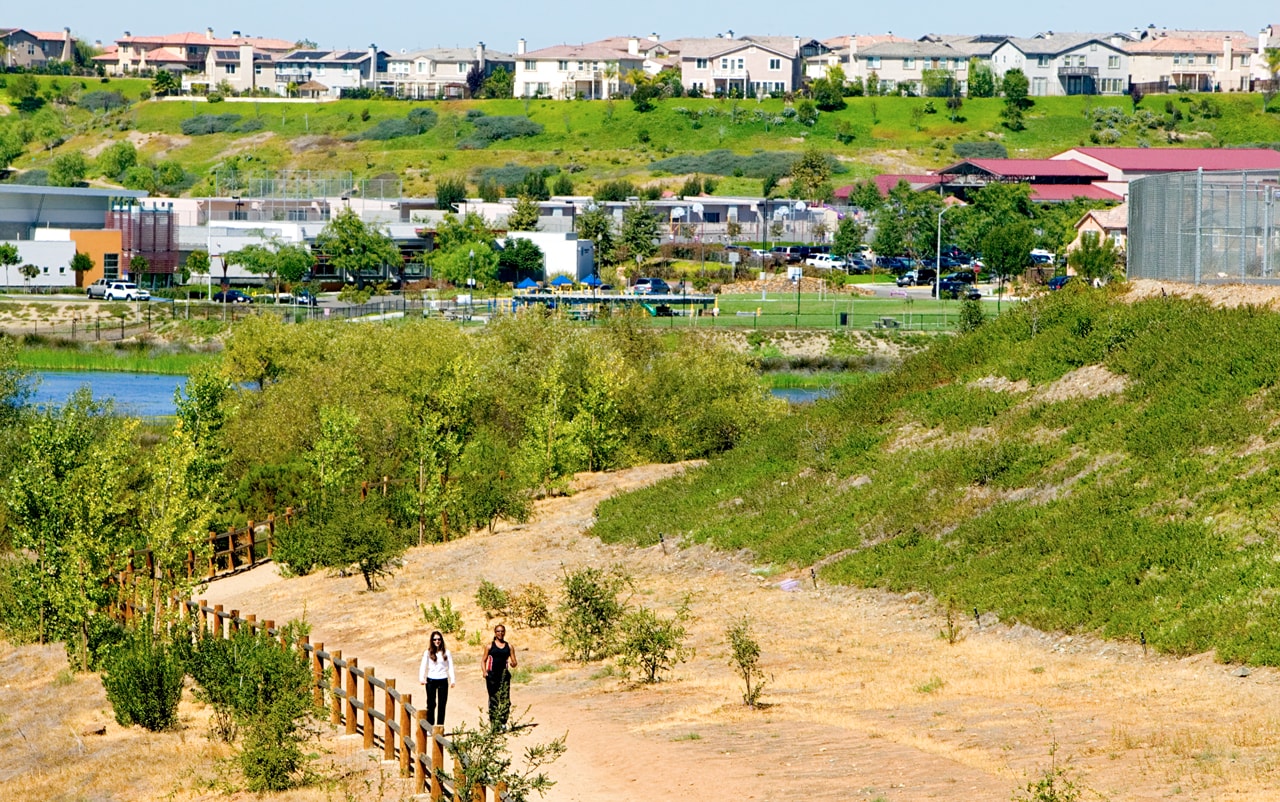 Truly a Neighborhood Community
Throughout the development, local entities were involved to foster relationships with land planners, the city government, fire department, and chamber of commerce, all pivotal parts of building a successful community. With such a range of offerings and amenities, demand for a spot in 4S Ranch was high. Selling at 700 homes per year, home phases were bought the instant they were announced and the community sold out in 2009.
"In general, I think 4S Ranch has been a success because it is so family oriented. There is a strong sense of connection which makes it a true community," comments Rust.
Tom Ralphs concurs, "I have personally been involved in the development of this land since the first map was drawn up back in 1984, and looking at the community now, I am so pleased that our family's vision for 4S Ranch has come to fruition; we are very happy."