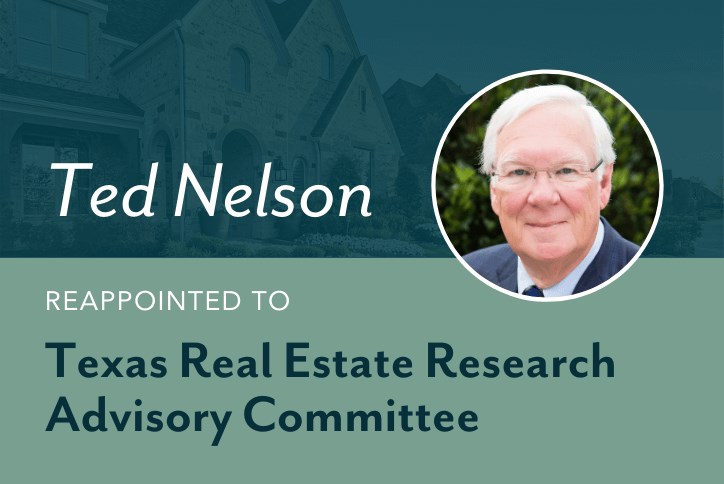 Ted Nelson Reappointed to Texas Real Estate Research Advisory Committee
Newland CEO Ted Nelson was reappointed to the Texas Real Estate Research Advisory Committee by Texas Gov. Greg Abbott with a term set to expire January 2025. This is the second term Nelson served with TRERC, housed on campus at Texas A&M and affiliated with the Mays School of Business.  Nelson and fellow committee members' primary responsibility is to review and approve the annual research program, the budget, and articles published in the Center's magazine, Tierra Grande (Big Land).
"The Texas Real Estate Research Center is among the preeminent real estate research organizations in the entire country, performing wide-ranging research on all types of real estate," explains Nelson. "Over the past ten years, the much-improved ability to digitize many more types of data into useable, searchable databases has greatly enhanced the Center's ability to perform complex analyses which serve to provide up to date information to all sectors of the real estate industry.  For me, it is extremely gratifying to have been originally appointed by Governor Rick Perry and now asked by Governor Greg Abbott to serve another term on the Center's oversight committee."