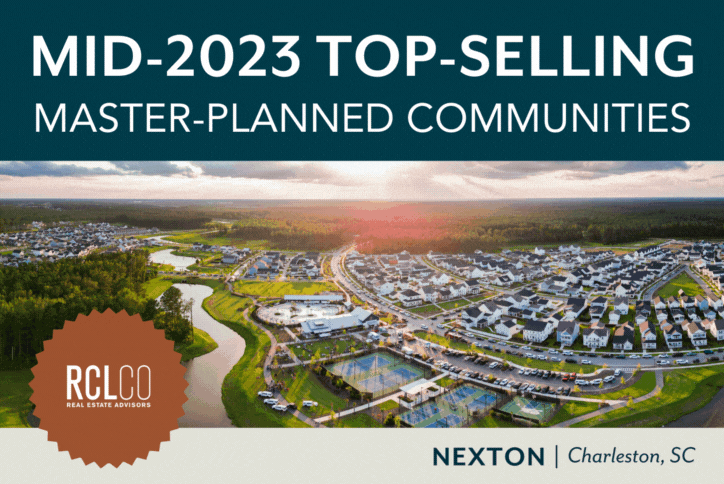 Nexton and Elyson Land on RCLCO's Top-Selling Master-Planned Communities List
RCLCO recently named Nexton and Elyson as Top-Selling Master-Planned Communities of Mid-2023, marking the fourth consecutive year that both communities ranked on the annual list and the 19th consecutive year that our communities have been featured.
We are proud to celebrate the accomplishment alongside our sister Brookfield Residential communities, Ontario Ranch in the Riverside-San Bernardino area, and Eastmark, located in the Phoenix metropolitan area, as they too have earned coveted spots on the mid-year roundup.
Nexton
Nexton is celebrating over 300 new home sales in 2023 and more than 10 years of low-country living in Summerville, South Carolina. Since its opening in 2013, the community has delivered 1.5 million square feet of commercial space, which has introduced thousands of jobs and attracted more than 8,000 residents to the neighborhood. Today, more than 2,700 families are proud to call Nexton home.
The community is known for its innovation, walkability and plethora of activities and amenities. In addition to the top-selling MPC list, the National Association of Home Builders recently named Nexton the 2022 Best Mixed-Use Community and the 2022 Best Green Community. Nexton features more than 120 shops, eateries and offices, and acres of parks, playgrounds and preserved open spaces, and continues to grow its commercial offerings with new retail spaces arriving in 2023.
Nexton caters to everyone from first-time homebuyers to retirees, with apartments, built-for-rent homes, townhomes and a variety of single-family homes available. This year, Nexton will introduce a new neighborhood of homes by Ashton Woods for 55+ residents and a collection of townhomes by Brookfield Residential.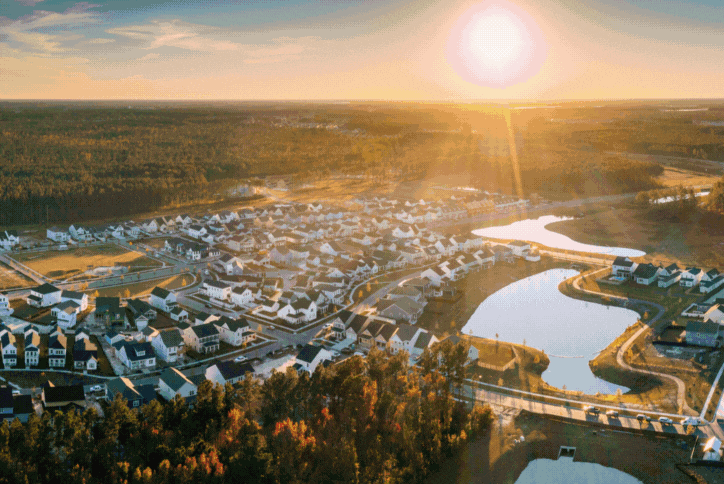 Elyson
Elyson, a growing master-planned community located in Katy, Texas, offers a wide variety of floorplans and price options for homebuyers from all walks of life. From one-level living to three-story homes, there's something for everyone in the lifestyle-driven community. Today, more than 2,000 homeowners have moved into Elyson, enjoying a robust events calendar with Greater Houston Builders Association's 2022 Lifestyle Director of the Year, five parks, almost 30 miles of trails, convenient local shopping, dining and highly-rated schools.  
Elyson now has 20 fully furnished model homes available from nine builders, including the newest Brookfield Residential models. The community continues to grow its lifestyle offerings as well, with a new elementary school, new pickleball courts, and the brand-new Lakeside Landing recreation space arriving later this year - all part of the vision for more than 750 acres of recreational amenities, parks, trails, and natural open space.
Builders in Elyson sold 224 new homes in the first six months of 2023, a solid contribution to Houston's status as the top-performing metropolitan area in the U.S. in the report. Houston has 14 MPCs in the midyear Top 50, representing almost 26% of sales among the ranked MPCs.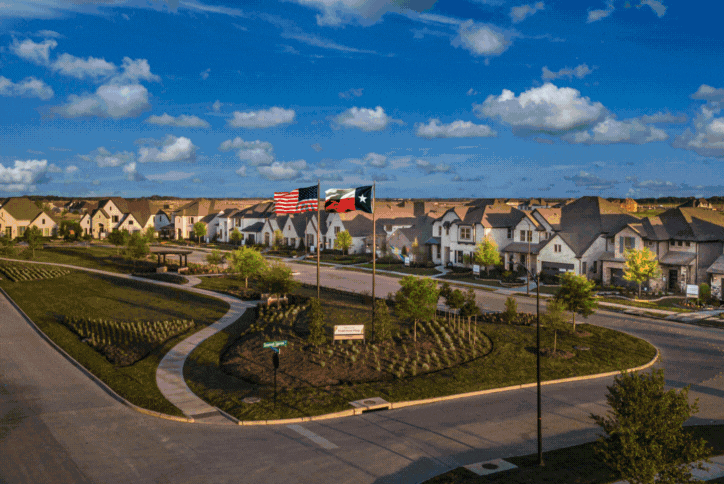 From Charleston to Houston and Phoenix to Riverside, our award-winning communities span 27 markets in North America. Want to learn more? Check out all our master-planned communities here.