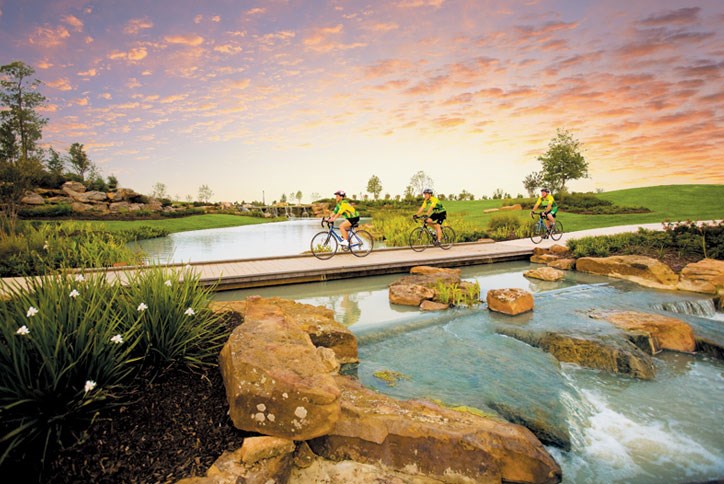 NASH-Newland joint venture acquires 28 residential master-planned communities in 11 US states

San Diego, CA – NORTH AMERICA SEKISUI HOUSE, LLC (NASH) and Newland Real Estate Group LLC (Newland), through their affiliates, have formed a new joint venture, NASH-NEWLAND LLC, and acquired the largest operating portfolio of residential master-planned communities in the United States.The joint venture has purchased the interests of the California Public Employees' Retirement System (CalPERS) and American Newland Communities, LP in 28 master-planned communities, located in 15 markets in 11 states.
The portfolio is made up of successful operating communities, developed and operated by Newland, many of which have been among the nation's top-selling communities for several years. Newland will continue its role as the developer and manager of all the communities acquired. The transaction comprises 28 communities and includes approximately 16,300 planned single and multi-family residential units, and an additional 5,778 acres (2,338 hectares) that consists of land approved for commercial/retail use or currently being entitled for future development.  All together the land area acquired consists of approximately 7,654 developable acres (3,097 hectares), as well as acreage designated for permanent open space.
This is the third acquisition NASH and Newland have made together in the last 16 months, and signals NASH's commitment to partnership with Newland. Through a joint venture in August 2010, NASH and Newland acquired 492 acres (199 hectares) of undeveloped land adjacent to Newland's Cinco Ranch community in Houston, Texas for the development of an additional 1,200 homes within that community. In March 2011, they acquired 4,218 acres (1,707 hectares) in the Seattle-Tacoma metro area of Pierce County, Washington. The community, to be named Tehaleh, is currently planned for 6,000 homes, an employment center and a variety of commercial, civic and retail uses.
"This joint venture, the third and largest with Newland, represents a portfolio of some of the best communities in the country. Myself and the leadership team at NASH are committed to continuing this success and looking for ways to integrate some of our company's design and planning philosophies with Newland's," said NASH's Arlington, VA-based President and Chief Operating Officer, Satoshi Yoshimura.
Reflecting on this acquisition, Newland's Chairman and CEO Robert B. McLeod said, "Our two companies share similar values and operating philosophies, including a long-term belief in sustainable development and a rigorous customer focus that I know will ensure our shared success."
About NORTH AMERICA SEKISUI HOUSE, LLC (NASH): NASH is the U.S. business operations unit and a full subsidiary of SEKISUI HOUSE, LTD., Japan's largest homebuilder and a leading diversified developer since 1960. NASH establishes joint ventures to build innovative and sustainability-conscious master planned communities. NASH is headquartered in Arlington, Virginia, and SEKISUI HOUSE is headquartered in Osaka, Japan, with affiliates and subsidiaries around the globe. www.nashcommunities.com
About Newland Real Estate Group, LLC: Newland is a diversified real estate company leveraging a national platform and over 40 years of experience to perform challenging and diverse development, investment, management and advisory services across a wide range of real estate. Newland's mixed-use development business, Newland Communities, actively operates and develops premier residential master-planned, commercial, retail and urban real estate in 14 states across the U.S.
###