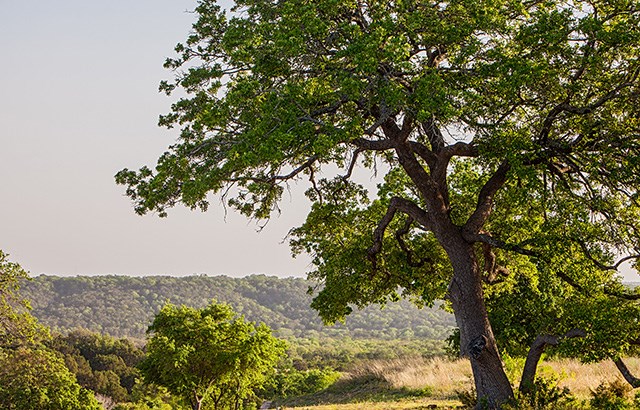 Newland Communities and North America Sekisui House extend their Land Position with Acquisition of 500 Acres in Austin, TX

New Community Planned with 1,455 Homesites
Austin, TX – Newland Communities, the national developer of the successful Austin area communities of Teravista and Falcon Pointe, and their partner, NORTH AMERICA SEKISUI HOUSE, LLC (NASH) have acquired 500 acres in Williamson County for their third major community in Central Texas.
The acreage was purchased in a joint venture between NORTH AMERICA SEKISUI HOUSE, LLC (NASH), the US business unit and full subsidiary of SEKISUI HOUSE, LTD., Japan's largest homebuilder and leading diversified developer, and NEWLAND REAL ESTATE GROUP, LLC, whose development business, Newland Communities, is the master developer of the community. It is one of more than 30 assets the NASH-Newland partnership manages together in 11 states across the US.
The seller was Rancho Sienna KC, LP, based in Leawood, Kansas.
Located near the intersection of Ronald Reagan Boulevard and State Highway 29, the new development will include approximately 1,455 single-family homesites, along with an estimated 167 acres for recreational amenities, parks and open space. The plan for the community also includes a site for a future elementary school and a daycare. The Seller retained approximately 60 acres of commercial frontage along Highway 29.
"Newland and NASH have been looking for new development opportunities across the nation, and we jumped at the chance to acquire this property," said Bill Meyer, General Manager of Newland's Austin Division. "The scenic beauty of the land and the strategic location on Ronald Reagan Boulevard, combined with the strong fundamentals of the Austin economy, make this an exciting opportunity to create a premier master-planned community."
Meyer said that Newland will immediately begin its development planning process to explore how to best create an enduring, healthy place for people to live; one that's unique to the property's location and wooded, hilly terrain.  A mix of builders, prices and new home styles is anticipated. 
Newland has already started on initial plans to create the signature Residents' Club amenity for the new community. Similar to popular Residents' Clubs that have been completed at Teravista and Falcon Pointe, this new amenity will include a clubhouse with a gathering room and fitness center, a covered pavilion, a swimming complex and splash area, and other amenities to make the most of the Hill Country views and topography.  An integrated trail system will connect neighborhoods and wind through the community.  The amenity is already under construction and is expected to open in phases over the next 12 months.
Plans include bringing a variety of homebuilders and a diverse range of home styles and price ranges to the community, including a Model Home Village to showcase the expanded array of home builders, with a target opening of Spring 2014.
Location is a strong advantage for this new development, with excellent east-west and north-south access to all parts of the Austin metro area, and especially to the fast-growing Northwest Austin employment market.
Located in an unincorporated area of Williamson County, this new community is near the intersection of Ronald Reagan Boulevard and State Highway 29. Ronald Reagan Boulevard is the continuation of Parmer Lane out of Travis County and into Williamson County. The location is two miles from Highway 183A and seven miles west of I-35.
A top-rated school district will provide another major benefit for residents.
The community is located in the Liberty Hill Independent School District, one of only two Austin area school districts to meet federal Adequate Yearly Progress standards at the overall district and individual campus levels in 2011. Liberty Hill ISD is the only Austin area district to receive a five-star rating in the Texas Comptroller's Financial Allocation Study for Texas, which measures district spending and students' academic performance.
The community includes an elementary school site, and Newland is already in discussions with Liberty Hill ISD for the district to acquire the site and build a new elementary school. Students living in the community will also attend a new Liberty Hill ISD high school that will open in August, 2013.
The strength of the Austin economy and Newland's success and expertise also bode well for the future of this new development, said Newland Communities Central Region President Ted Nelson.
"Austin continues to be one of the top markets nationally for job growth, and it is one of only a handful of major U.S. metropolitan areas that have regained all of the jobs lost during the recession and are now adding new hobs at a very healthy rate," Nelson said.
Nelson added that this new property and other new acquisitions in Texas will continue Newland's strong presence in the Lone Star State, where it has completed 25,854 single-family residential homesites since 1993.
The NASH-Newland partnership has numerous other active communities in Texas including the 1,550-acre Teravista community in Round Rock, the 700-acre Falcon Pointe development in Pflugerville, and four communities in the Houston area.