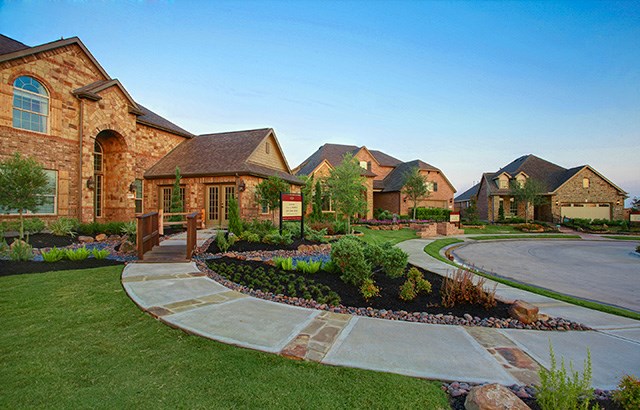 Newland Communities Posts Five Top-Sellers, and is Named the Nation's Most Geographically Diverse Developer

San Diego, CA – National independent research firm, John Burns Real Estate Consulting (JBREC), has released their annual Top 50 Master-Planned Communities list for 2013, and San Diego-based Newland Communities posted 5 of the top 50 best sellers. Newland's communities making the list were: Cinco Ranch, Houston, TX (#3), Eagle Springs, Houston, TX (#25), FishHawk Ranch, Tampa, FL (#33), Estrella, Phoenix, AZ (#35), and Teravista, Austin, TX (#37).
"Newland's master plans making the list were located in four different metro areas, easily making them the most geographically diverse developer in the country," says Ken Perlman, Senior Vice President at John Burns Real Estate Consulting.
During the economic downturn Newland's Cinco Ranch was the #1-selling community nationwide in 2009. Citing reducing lot availability rather than lagging consumer demand as the reason for Cinco Ranch's #3 ranking in 2013, the JBREC report says strong builder pricing in the community remains intact due to how well the community was executed.
"We're extremely proud of these sales results, and how well all our teams across the country delivered sales revenue for our partners in 2013, and great places to live for our residents," said Bob McLeod, Chairman and Chief Executive Officer of Newland. "Looking ahead to 2014 we have two new communities we plan to bring to market at the end of the year, one in Raleigh-Durham, and one in Tampa, in addition to our active and ongoing portfolio across the country. We expect this year to be strong as well," he continued.