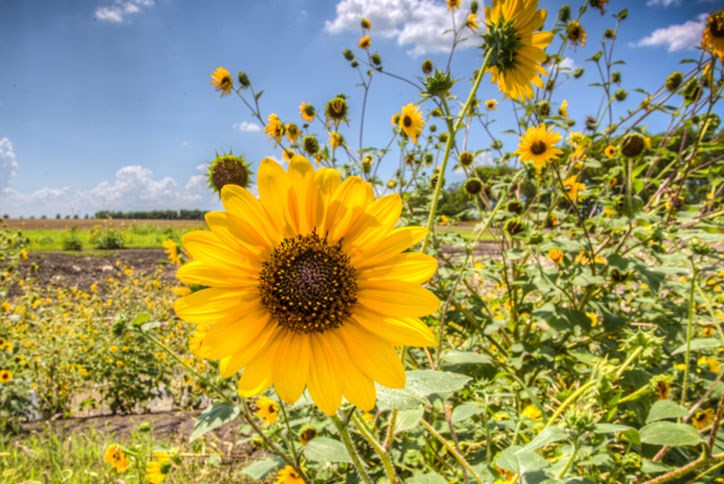 Newland Communities | 729-Acre New-home Community in Frisco, TX to be developed.
FRISCO, Texas – June 15, 2016 – American Newland Communities, LP (Newland) and its joint venture partner North America Sekisui House, LLC (NASH) announce the acquisition of 729 acres for a future master-planned community in Frisco, TX. The property is located north of the Sam Rayburn Tollway about 30 miles north of downtown Dallas and about five miles east of the Dallas North Tollway. Newland and NASH successfully completed a due-diligence period with the previous landowners, to officially close on the purchase on June 15, 2016.
When fully complete, the community is planned to include approximately 1,800 single-family homes and up to 1,400 apartment units along with retail and office space. Newland developed Stonebridge Ranch, in McKinney, beginning in 2003. It was the top-selling community in North Texas for six years running. Newland's recent return to the Dallas market brings their more than 45 years of expertise and nationally tested best practices for land development to Frisco.
"We are excited to announce the acquisition of this prime parcel of land in Frisco, and are dedicated to creating a thoughtfully-designed community that provides a positive lifestyle for our residents and the City of Frisco," said Brian Cramer, Senior Vice President, Newland Communities. "Our goal is to help satisfy the exceptional market demand for homes that is being spurred by companies relocating or expanding in the region, and the timing of this new community will be able to meet that market demand."
Construction will begin later this year, with plans to make the first 253 home sites available for purchase by builders in 2017 with a grand opening in 2018.
This new Frisco community is owned in a joint venture between NASH, the U.S. business unit and full subsidiary of Sekisui House, Ltd, Japan's largest homebuilder and leading diversified developer, and American Newland Communities, LLC, whose development business, Newland Communities, is the master developer of the community. It is one of more than 30 assets the NASH-Newland partnership owns or manages together, in 11 states across the U.S, and now one of three within the Dallas market.
Two other Dallas-Fort Worth master-planned communities also being developed by Newland include Canyon Falls, in Flower Mound, which was acquired in 2015 by a business entity of NASH with 2,142 homes on 1,199 acres. This community features an extensive amenity package, currently under construction and scheduled to be delivered later this year, with a community club for entertaining and fitness, resort-style pools, playgrounds and splash pad, an event lawn, dog park, and 10-miles of nature trails. Hollyhock, a new community in Frisco, Texas, owned in a joint venture partnership between NASH and Newland, has 836 single-family units on approximately 400 acres. The nearly 20 acres of planned amenities for Hollyhock include a community club with pool, recreation complex with fitness, community art, and a 5.5-mile trail system leading to 300 acres of open space, hiking, and mountain biking trails.
"Our thoughtful amenities and attention to details really set Newland Communities apart from other developers. In this newest community in Frisco, we will offer our residents a strong sense of community and a diversity of home choices from some of the region's most respected homebuilders," said Cramer, Newland Communities.