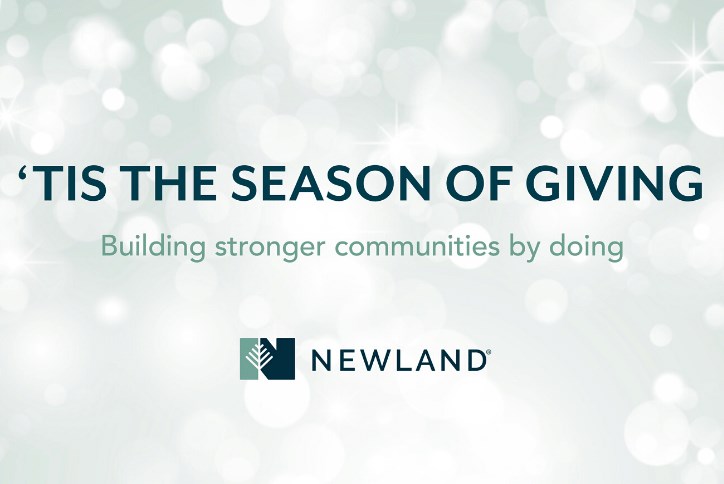 'Tis The Season Of Giving
Under our philanthropic umbrella, OneNewland, we rally our team members and engage the greater community to spotlight local charities and bring awareness to worthy causes. As we look back on the year, and look forward to the holidays, we'd like to acknowledge all of our team members' efforts.
Sharing in the holiday spirit of giving back to build better communities, we wish you all the joy of the season and a prosperous New Year.
Happy Holidays!