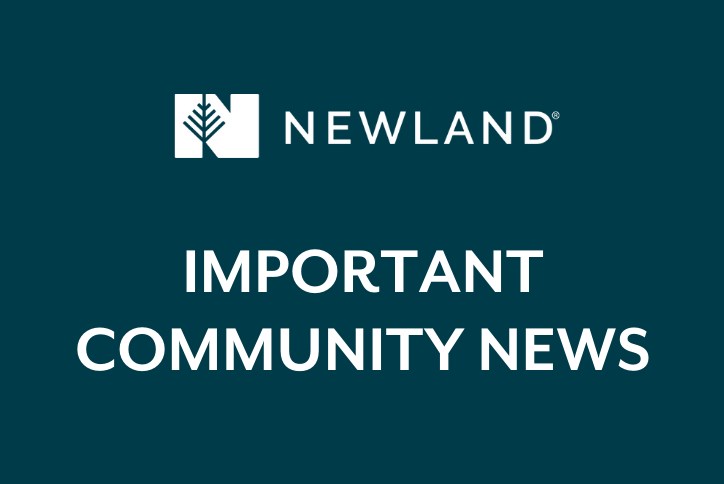 COVID-19 Update: A Note From Newland CEO, Ted Nelson
We are all navigating unprecedented changes in the way we do business while working together to ensure the safety of our communities.
At Newland, the well-being of our residents, guests, partners and team members is our priority. We are closely monitoring the evolving coronavirus (COVID-19) situation and the facts and recommendations provided by public officials. We are working together to address concerns and are taking precautions to keep our communities healthy and safe.
Closing Welcome Centers
We have made the decision to temporarily close welcome centers to the general public. Our new home information center teams are available via email and telephone 7 days a week from 10 a.m. to 5 p.m. to answer any questions about our communities. To connect with us, please visit our websites for phone numbers and email addresses.
Model Homes
The status of homebuilder model homes will be determined by each homebuilder. We encourage you to contact the new home sales consultants directly to determine the homebuilder's schedule and operating procedures.
Postponing Events and Gatherings
We are postponing previously-scheduled community events in the immediate future. We will continue to assess the situation, and will be in touch with rescheduled dates.
As the COVID-19 situation evolves globally, we'll continue to make real-time decisions with the best information available from our nation's experts and leaders and keep you informed.
On behalf of everyone at Newland, we appreciate your trust and partnership. Thank you for your understanding.
Sincerely,


Ted Nelson
Chief Executive Officer
Newland