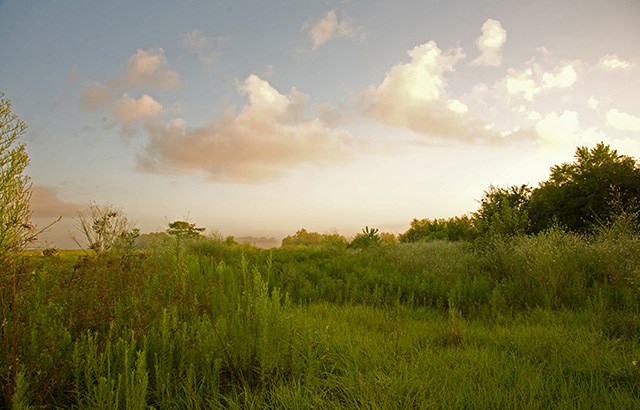 Newland and SEKISUI HOUSE form Joint Venture to acquire real estate development projects in the United States

Houston, TX – SEKISUI HOUSE, LTD., and Newland Real Estate Group, LLC, announced today that they entered into agreements for the purpose of acquiring real estate development projects in the U.S. consisting of residential and commercial land development.
Japan's largest home builder and leading diversified developer has advanced their entry into the U.S. real estate market through this joint venture with Newland, a national diversified real estate company. SEKISUI HOUSE formed its 100 percent subsidiary, NORTH AMERICA SEKISUI HOUSE, LLC, (NASH) to manage U.S. business operations, including this joint venture with Newland.
Also today, Newland and SEKISUI HOUSE announced that their first joint venture acquired 492 acres (199 hectares) of undeveloped land in west Houston for the expansion of Cinco Ranch, Newland's top-selling master-planned community. Planned for 1,200+ new homes, this expansion of Cinco Ranch will be delivered in approximately three years as the community's final southwest neighborhoods are completed.
"Newland and SEKISUI HOUSE share a commitment to creating well-planned, sustainable communities that will thrive for decades to come," said Robert McLeod, Chairman and CEO of Newland. "Our teams look forward to leveraging our local and regional expertise to acquire and develop high quality real estate projects with SEKISUI HOUSE across the nation going forward."

Isami Wada, Chairman and CEO of SEKISUI HOUSE, said, "Our technologies developed through advanced as well as environmentally conscious community development projects in Japan are expected to be a valuable contribution to community developments in the U.S. We look forward to utilizing our knowledge and experience as the provider of the largest number of residential lots in Japan, within this attractive community, and to expanding our business in the U.S. through this quality joint venture with Newland."

Newland is known for its commitment to creating enduring, healthier communities across the U.S. The expansion to Cinco Ranch will be created using sustainable development practices and with concern for the natural environment. SEKISUI HOUSE brings their practices and knowledge in developing sustainably conscious communities in Japan to the Cinco Ranch expansion project integrating both companies' environmentally conscious development philosophies.
Located 32 miles (51 kilometers) west of downtown Houston, Cinco Ranch first opened with new homes for sale in 1991 and, over the past 10 years, the community has consistently been rated among the top five best-selling communities in the Houston area. In 2009, Cinco Ranch was the #1 best-selling planned community in the U.S. according to RCLCO, a Washington, DC, real estate advisory firm. The 492-acre expansion is located on the east side of farm road FM 1463 at Corbitt Road in northwest Fort Bend County. With this expansion, Cinco Ranch now totals 8,092 acres and is expected to have over 14,000 homes at build-out.
Newland's mixed-use development business is one of the largest privately held land developers in the U.S. currently developing master-planned communities in 14 states. In Houston, Newland Communities has four communities in various stages of development, totaling over 13,000 acres: Cinco Ranch, Summerwood, Eagle Springs and Telfair.