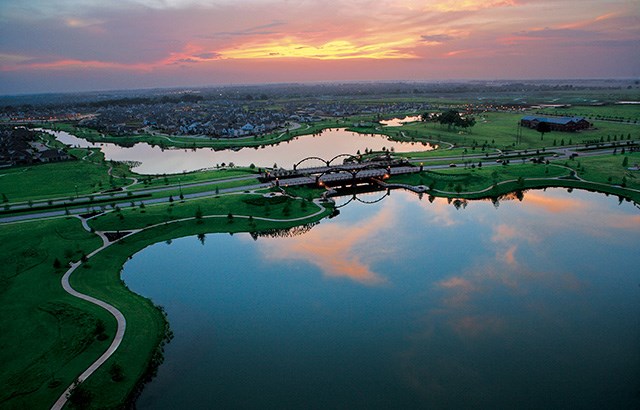 Telfair named 'Community of the Year' from Greater Houston Builders Association

Houston, TX – Telfair, a 2,018-acre master-planned community in Sugar Land, has won the 2010 Houston's Best "Community of the Year" award from the Greater Houston Builders Association.
The award, presented during the GHBA's annual "Houston's Best" awards ceremony, honors Telfair for a number of achievements in the past year, including transforming a historic prison building into a state-of-the-art science museum and rising to number four nationally in new-home sales.
"The past 12 months have marked the most momentous year for Telfair since it opened in 2006, and we greatly appreciate the GHBA's "Community of the Year" recognition," said Heather Gould, marketing director for Newland Communities.
"Even after the award application was submitted, Telfair continued to grow, opening an all-new model home village and completing the new Telfair Central Hall community center."
Located at U.S. 59 and University Blvd., Telfair offers new homes priced from the $240,000s to over $1 million. In 2009, new-home sales in the 2,018-acre community rose 9% to 450, ranking it fourth nationally and third locally. So far in 2010, new-home sales in Telfair have kept pace with 2009.
For more information, visit our Telfair page.