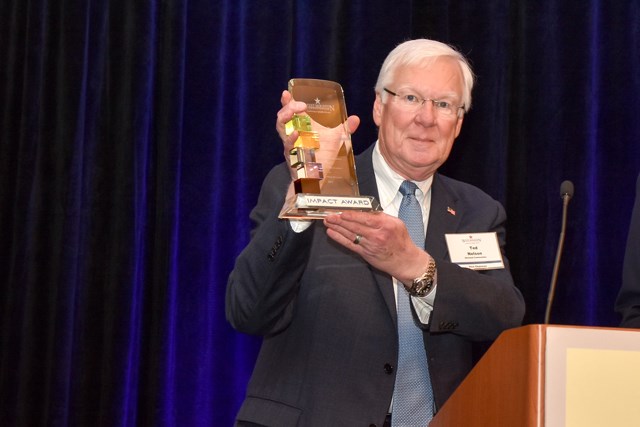 Newland COO West, Ted Nelson, Recognized for Impact by West Houston Association
Ted Nelson, President & Chief Operating Officer, West Region, recognized by West Houston Association with IMPACT Award
The West Houston Association rarely presents an Impact Award and with good reason. Many great men and women serve on the West Houston Association's boards and committees and many make a difference to development and quality of life in our region. Few individuals have brought dramatic change to the way in which Greater West Houston has developed and is viewed. Ted Nelson has provided a vision for the future that has guided the West Houston Association and the development industry, creating beautiful and enduring communities that are simultaneously aspirational and attainable.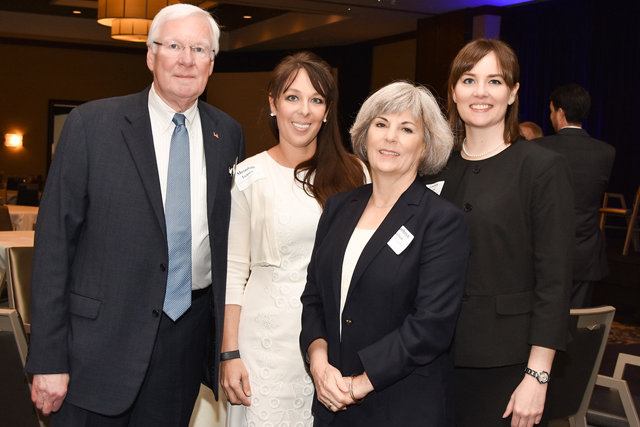 As Chairman of the West Houston Association, Ted brought the organization together to develop WHA's MasterPlan 2050, which has had a demonstrable influence on development and infrastructure planning in our region. He currently serves as WHA's Vice Chairman and continues to be an indispensable presence in the development community.


Ted Nelson began his career with the Woodlands Development Corporation in its residential development division. He then served in several capacities for American General Land Development's (predecessor to Terrabrook) Houston operations where he was instrumental in planning and developing Cinco Ranch and other communities.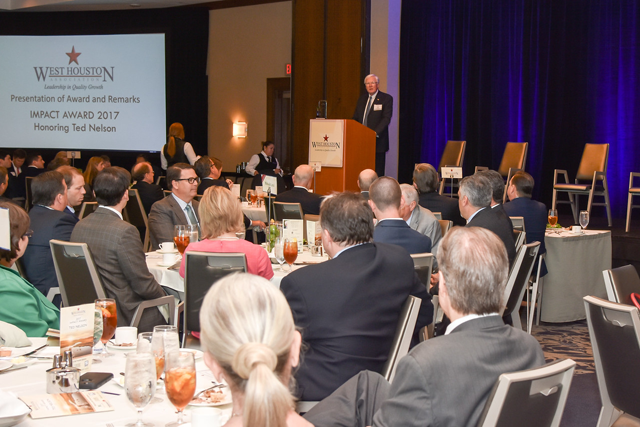 Today, Ted provides operational and senior leadership to the development of Newland Communities' residential master-planned, commercial, retail, and urban mixed-use real estate projects not just in Texas, but for all of the Newland's projects located West of the Mississippi. Ted leads the growth strategy for the West region through oversight and coordination of acquisition opportunities including sourcing, due diligence, contracting, and closing of all acquisition activity.


Prior to joining Newland, Ted served as Vice President/General Manager for Terrabrook's Houston operation and in a regional capacity in Texas. Ted received his Bachelor of Business Administration degree from the University of Texas and did post graduate study in accounting at the University of Houston. Ted is a member of the Urban Land Institute and serves on its Senior Housing Council as well as a member of the executive committee of the local Houston, Texas chapter.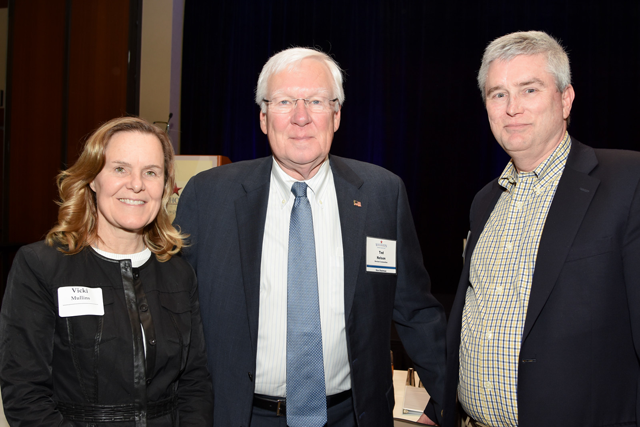 Ted's impact on Greater West Houston and beyond, was honored during a luncheon on March 30, 2017.
Source: West Houston Association 


Watch our Chairman and CEO, Bob McLeod, share his congratulations for Ted.