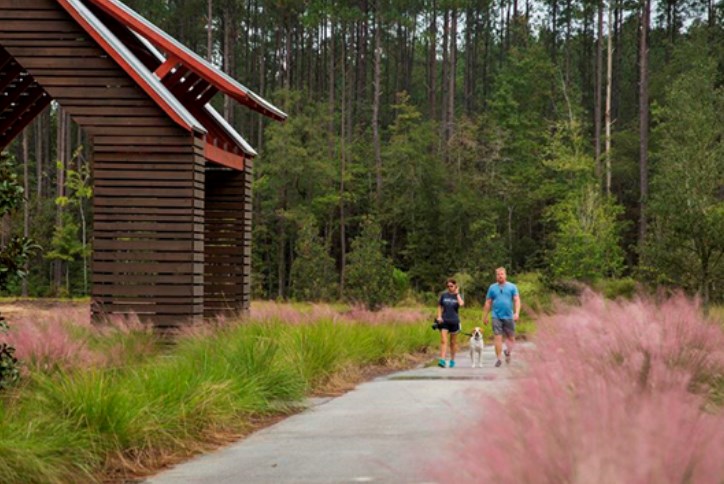 Newland Communities Celebrate Earth Day
How you live and what we leave behind for all future generations, matters to us. Our sustainability mission and principles at Newland serve as a guide when creating all of our communities—from preserving acres of open space and planting native vegetation, to water conservation strategies and engaging the local community.
As part of our OneNewland philanthropic initiative, several of our communities have teamed up with their residents and local organizations to celebrate Earth Day this past week. While we appreciate this beautiful planet every day, Earth Day is a special day dedicated to celebrating the environment and together, finding new ways to make it a better, healthier place to live.
Newland Sustainability and Education in Hillsboro, Oregon
This year, the Earth Day Network is asking people to join the Protect our Species campaign. The goals are to educate and raise awareness about endangered and threatened species such as bees, coral reefs, elephants, giraffes, insects, whales and more.
A great example of following the Earth Day Network campaign and the Newland sustainability mission is the 28 acres of Greenway—which runs right through the heart of the Reed's Crossing community in Hillsboro, Oregon. The Reed's Crossing Greenway creates a habitat that invites many indigenous birds and other native wildlife. Since the Greenway is a perfect space for learning about our place in the local ecosystem, an outdoor classroom and Discovery Zone has been implemented. This Discovery Zone has been included in a STEAM learning program in partnership with the Hillsboro School District. Within the Discovery Zone, you'll find a pollinator garden that will attract butterflies, bees, birds, and other pollinators that the local ecosystem depends on.
Sustainability includes preparing our future generations to help improve upon our efforts and reaching out locally. The Reed's Crossing partnership with the Hillsboro School District will help young people learn about being a good partner for the ecosystem that we all share. There's a bright future growing in South Hillsboro where sustainability and education fuels a great today and an even better tomorrow.
How Some of Our Communities Celebrated Earth Day 2019
Nexton in Summerville, South Carolina, celebrated Earth Day with their pets on the trails and touring the opening of their new dog park! In an effort to encourage everyone to get outside and explore all of the green spaces available, Nexton did a photo hunt with locations around Brighton Park Village. 
Reed's Crossing in Hillsboro, Oregon, honors Earth Day and celebrates their new community at Reed's Crossing with an event within their Discovery Zone nature area, part of a 23-acre Greenway running through Reed's Crossing. The community showcases its sustainability partners and eco-friendly building standards. 
Canyon Falls in Northlake, Texas, celebrates Earth Day with many springtime events including Spring It On, Wildflower Week and Lady Bug Release.
Anthem Colorado in Broomfield, Colorado, held their Earth Day Cardboard Challenge with over 100 residents participating! This challenge created awareness for reuse and invited children to design and build things using cardboard, recycled materials, and pure imagination. The Challenge encourages kids to work with their hands, use their imaginations, collaborate, and to perhaps look at trash differently.