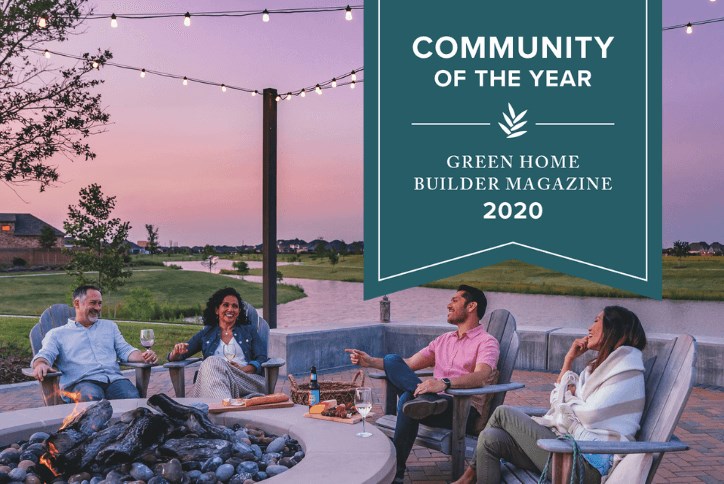 Elyson Named Green Home Builder's Community of the Year
Elyson by Newland located in Katy, Texas, just outside of Houston, won the coveted Green Home Builder's Community of the Year award for 2020. That's a tall order for a mixed-use community located in the Energy Capital of the World not particularly known as a green city. But Elyson is cultivating a new shade of green in a city and state best known for oil and gas.

Elyson, staying true to the sustainability mission of all Newland communities, was conceived with respect for the natural environment of the land embracing its agrarian history. With over 750 acres of open space, some developed as parks and trails, most will be left in a natural state--20% of the 3,642 total acreage. This open space also protects the community collecting and retaining any water overflow balancing sustainable development and resident's healthy lifestyles.

Newland, the developer of Elyson and seven other communities in Houston, is well-known in the area and in Texas. In particular, Cinco Ranch, also located in Katy, just passed a 30-year anniversary with multiple generations calling Cinco Ranch home. Spanning the development of Cinco Ranch to Elyson, Newland has a holistic approach to mixed-use sustainable community development. Our sustainability mission and principles serve as a guide throughout the community creation process—from preserving acres of open space and planting native vegetation, to water conservation strategies and engaging the local community. We focus on the overall well-being of our community keeping healthy, staying connected, and remaining resilient—it's what inspires us to create communities like no other.
Read more about Elyson or visit the website.