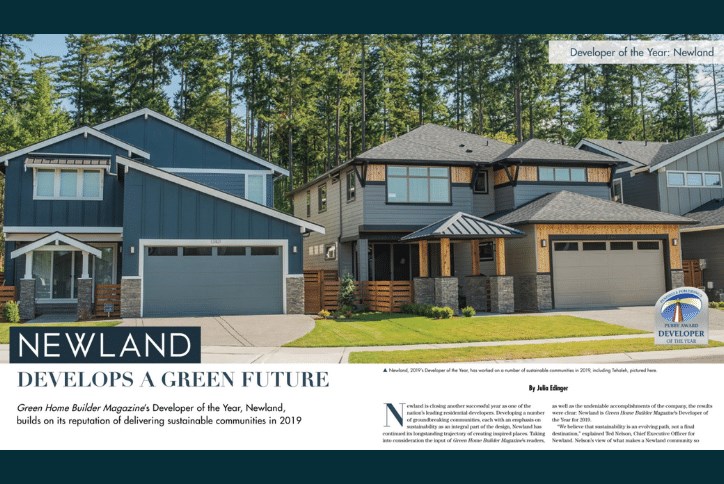 Newland Named Green Home Builder Developer of the Year
Green Home Builder Magazine has named Newland as its Developer of the Year acknowledging the over five decades of placemaking and integration of sustainability practices in building mixed-use communities. The article points out the partnerships Newland forms with North American Sekisui House, builders, architects, local officials, and many others to envision and build a community that works with how people live now and well into the future. Briar Chapel, Tehaleh, and Reed's Crossing were just a few of the communities noted for the thoughtful design and attention to building a more sustainable community.
Read the article starting on page 36. 
Learn more about Newland's commitment to building sustainable communities.