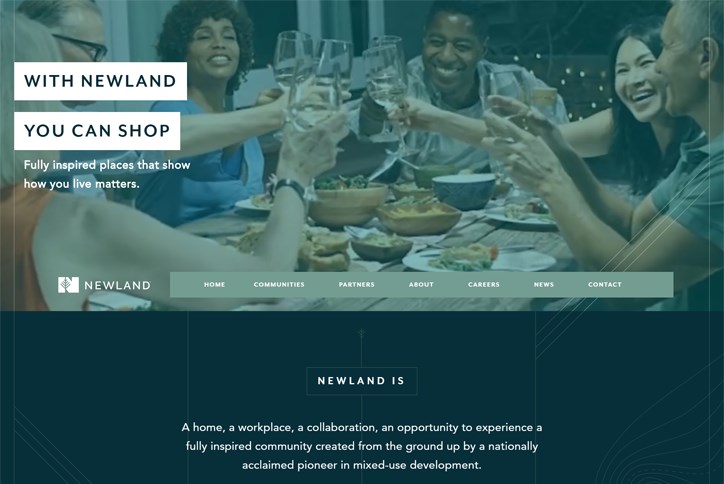 Newland Updates Name, Look, and Website
Newland, a mixed-use developer with over five decades of experience, streamlines its brand and public persona with an updated look and website to provide easily accessible resources and information on its 28 active communities in 13 states.
With a history rich in creating communities where close attention is paid to every detail, visioning how people will live, and designing a neighborhood to fit the natural surroundings, Newland is making some changes to improve communications with home shoppers, builders, landowners, and civic leaders. Starting with its name, the company will unify under a single name of "Newland," making it easier for team members, builders, home shoppers, and vendors to use one single, familiar name.
Newland Brand Rooted in Vision and Values
Newland has long been a leader with a reputation of planning mixed-use communities through thorough research, well-thought-out amenities, and curating the development of a community every step of the way. Foundational to our brand is our Purpose:
Newland creates exceptional places and experiences where people connect, are inspired, and thrive.
Newland's brand reflects our position as pioneers in fully inspired places designed for the way residents want to live and for future generations. The Newland brand look and feel reflects the values and the commitment to sustainability and long-term initiatives that foster a better quality for the environment and Newland communities.

Updated Newlandco.com Is an Information Hub
What better way to learn about Newland, its history, leadership, and communities, than to visit the newly updated website. There's something for everyone—including home shoppers, landowners, builders, commercial developers, and financial investors. The community profiles are an excellent way to see Newland's expertise applied to turning land into a point of pride for residents, small business owners, corporate headquarters, and restaurants.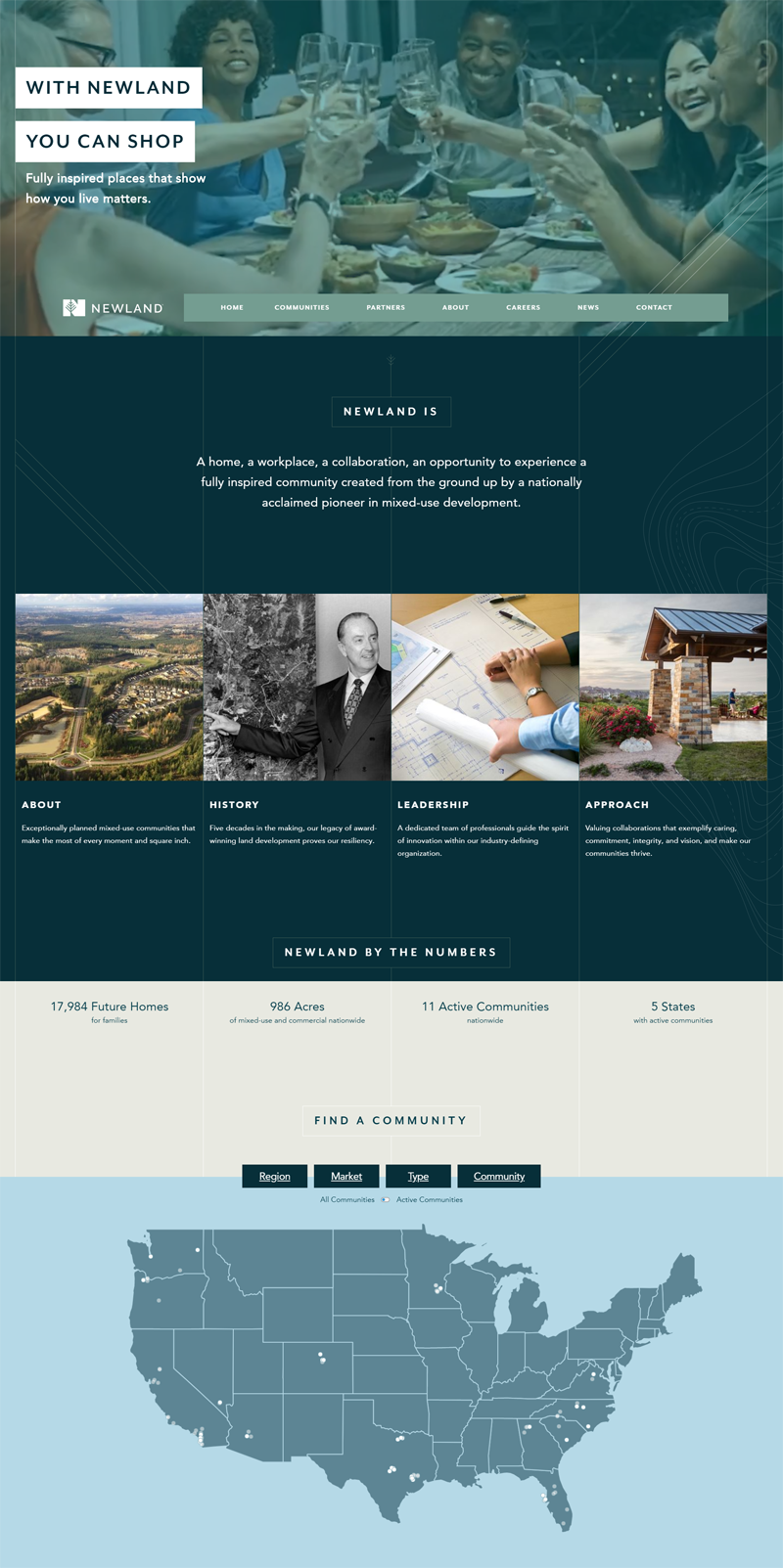 Stay in the Newland Know
Visit the blog to keep current on Newland happenings as well as industry news. Don't forget to sign up for any email updates we will be sending from time-to-time.