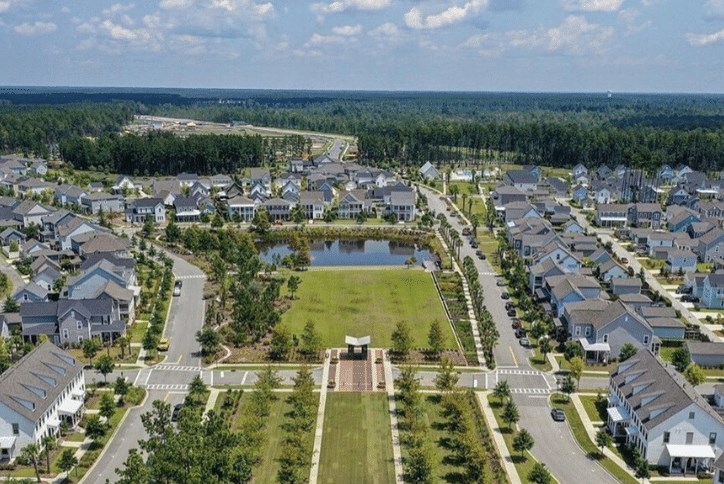 Nexton Curates Residential and Commercial for a True Living Experience
From 5,000 acres of forested land to a robust community, Nexton has developed into a magnet for people and businesses alike in the Charleston area. Built with a vision of optimizing how people want to live and work today, the mixed-use infrastructure is designed for walkable living, community focus, and short commutes.
Nexton offers a wide range of options for homebuyers, businesses, and employees – with homes and apartments for every life stage, convenient shopping, dining, jobs, and services in the newly opened Nexton Square. Nexton is a blend of modern office spaces and network of natural trails that connects everything together.
"We view this as an amenity that attracts homebuyers and new businesses," Brent Gibadlo, Vice President and General Manager of Nexton, said of Nexton Square. "It's experiential. It's not a strip center with parking."
The entire community of Summerville holds a unique draw to the Charleston area, especially for employees of Boeing, Volvo, and Mercedes. With a longer-view development plan that weaves together work, life and play, Nexton is quickly becoming a residential and employment hub for the region.