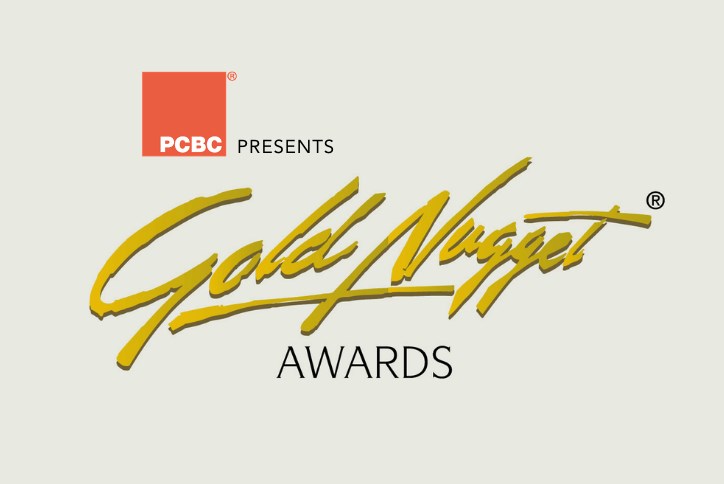 Nexton and Estrella Earn National Planning and Development Awards
Pacific Coast Builders Conference (PCBC), the international event recognizing the industry's most innovative architects, land planners, builders, and developers, virtually presented its 2020 Gold Nugget Awards (GNAs) to Summerville-based Nexton and Estrella by Newland located in Goodyear. Nexton earned the Grand Award for Best Community Land Plan, and Estrella by Newland was awarded three Merit honors for Best Recreational Use Facility for Casa Lucero and Best Land Plan and Best Indoor/Outdoor Space for Lucero.
Chosen from over 575 worldwide entries, GNAs are the largest and most prestigious competition of its kind recognizing those that improve communities through exceptional concepts in design, planning, and development.
"Gold Nugget Award winners reflect our industry's best, brightest and most innovative architects, planners and builder/developers," said Judging Chairman and Gold Nugget ceremonies administrator Lisa Parrish.
Nexton Wins Top Mark for Land Planning
Nexton drew the judge's attention by demonstrating a continued commitment to sustainable development practices, land planning innovation, and re-imagining a walkable mixed-use community, earning the coveted Grand Award for Best Community Land Plan. 

"This design reflects an ergonomic community plan with a fine-grained mix of uses connected by a network of trails, walkways, and bike lanes," said Newland's Marketing Director, Cassie Cataline. "Newland has preserved an incredible 30% of land for open space, wooded preserves, parks, and trails. The master plan has been recognized as a game-changer in the Charleston region for its thoughtful planning."
Nexton is a 5,000-acre, mixed-use community located just outside Charleston, S.C. The community features three residential villages, luxury apartments, office space, state-of-the-art schools, miles of trails, more than 1,000 acres of green space, and multiple commercial nodes. Known as a lifestyle-driven destination, Nexton artfully blends the best of live, work, and play – all within close proximity to the area's top employers.
"Years before Nexton's first neighborhood or nature trail, we embraced the cornerstones of wellness and innovation to optimize the land plan and create value," said Paul Milana, AIA, one of Nexton's land planners and partner at Hart Howerton. "A decade later, Nexton's popularity demonstrates a blueprint for success, and we are proud to see its continued growth." 
Estrella by Newland Earns Three Merit Awards 
A little over a year ago, Estrella by Newland in Goodyear, Ariz. introduced its newest village, Lucero. Encompassing 617 acres, Lucero offers painted sunset views, intimate neighborhoods, and amenities such as a bike shop, cafe, and vibrant community welcome center, and is soon to be the home of Ladera Park. This innovation in planning earned Estrella by Newland Merit honors for Casa Lucero, which was honored for Best Recreational Use Facility, as well as the village of Lucero, which was honored for Best Land Plan and Best Indoor/Outdoor Space. 

"The entire Newland team who worked on the village of Lucero in Estrella is thrilled to have earned Merit honors in 3 categories," says William Olson, Senior Vice President and Division Manager of Estrella by Newland. "Lucero's land plan embraces the natural rolling topography of our high Sonoran desert location in a way that positioned Lucero naturally within native open space. We are so pleased to see many families moving into the area and making Lucero their home."
"The interactive welcome center inside Casa Lucero has quickly become a lively hub for neighbors to connect and fuel up on high octane beverages and delicious treats from Café Bebida. With the ability to rent a bike at Copper State Bike & Hike, enjoy friendly competition on the outdoor lawn games, or just read a book by the fireplace, many are calling it their home away from home," says Kimberly Banach, Director of Marketing for Estrella by Newland.
And in the case of great community design where how you live matters, it takes a village to create a team to realize the vision. Olson adds, "Special thanks to Swaback Partners for their vision and contributions to this land plan and Casa Lucero and to the dedicated team of professionals who had a hand in bringing Lucero to life."  
Nationwide, Newland Communities Are Recognized 
From Green Home Builder Developer of the Year to Best Neighborhood and Community for a majority of our developments, Newland's collaborative, disciplined approach to creating communities is what sets us apart. Our mission statement, "creating exceptional places and experiences where people connect, are inspired, and thrive," guides the full spectrum of what we do. The uniqueness of the land, nuance of each market, and evolving customer preferences drive the diverse style and mix of uses in the communities we build. 
Preview the markets we serve and a list of our active communities to see how we make a difference.