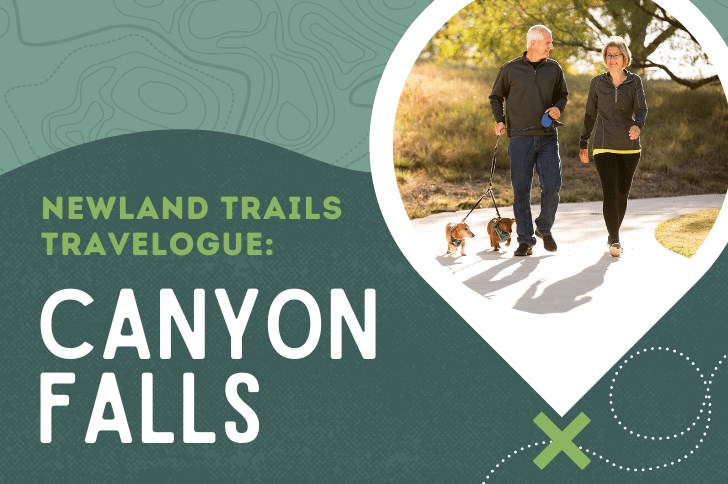 Trail Travelogue: Canyon Falls Connects Residents and the Outdoors
Parks and trails are among the recreational amenities that today's homebuyers want most, and Canyon Falls offers plenty of both, with a master plan that envisions more than 350 acres of parks, trails and natural open spaces.
The Canyon Falls trail system currently extends for approximately 14 miles, meandering through the community like a green ribbon, connecting homes and neighborhoods to onsite schools and amenities such as the Canyon Falls Club, Hay Barn and Pooch Park. More trails are planned as Canyon Falls grows.
Canyon Falls offers two distinct types of trails, concrete and natural surface, appealing to different activities and stages of life among residents.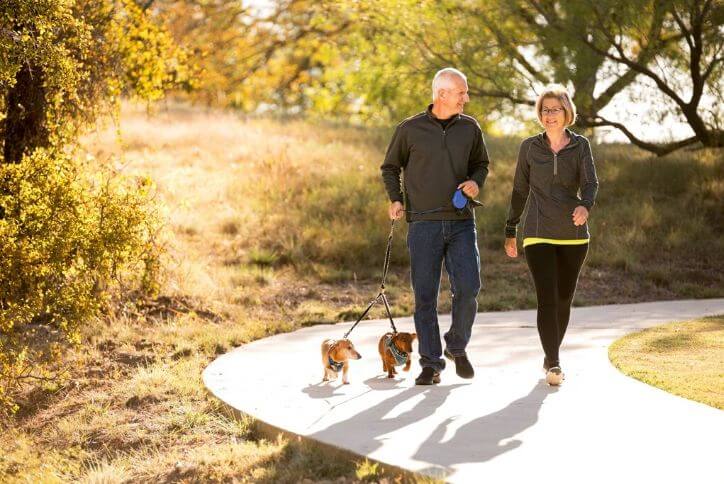 The concrete trails are up to 10 feet wide, and are ideal for residents who prefer a wide, smooth surface for running, walking, biking and other activities. They are a favorite among residents with baby strollers and smaller dogs.
Natural surface trails are the newest addition to the Canyon Falls trail system. Meandering through a wooded area between the Canyon Falls Club and the Hay Barn, these trails appeal to mountain bikers, ultra-marathoners and cross-country runners. They are also ideal for those wanting a softer surface.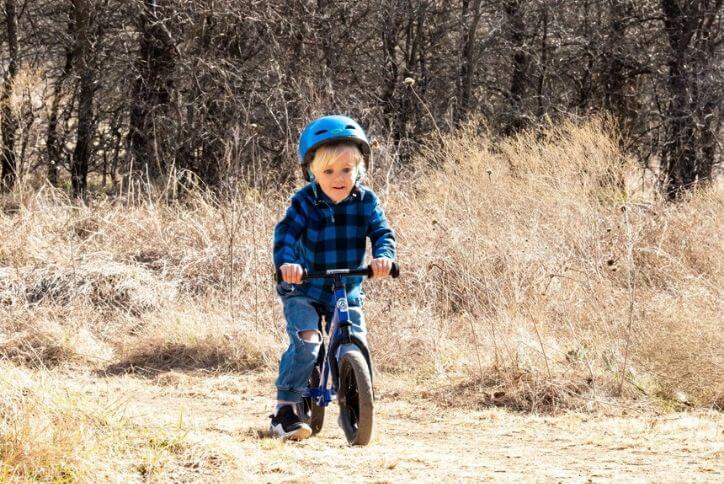 With a narrow width of approximately 42 inches, on average, the natural surface trails put residents up close and personal with nature.
"The beauty of it is, Canyon Falls now offers a variety of trail types for residents to experience. All the trails will be connected, making it easy for users to hop on and off different surfaces for as long a distance as they would like," said Paul "Shadow" Johns, who worked with Canyon Falls to create the natural surface trails.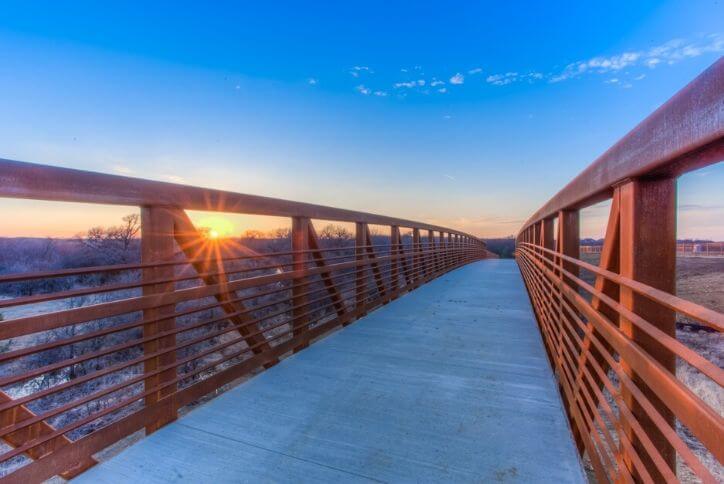 One of the most scenic parts of the trail system runs through the natural Graham Branch Creek corridor, and a 140-foot bridge enhances connectivity on both sides of the creek.
With its rusted steel railings, this new bridge fits right in with other Canyon Falls landmarks, including the Canyon Falls Club and the main entrance along Cross Timbers Road (FM 1171). The bases of the bridge have the same Canyon Moss stone used throughout Canyon Falls, a proprietary blend that is exclusive to the community.
Trailhead markers help residents navigate the growing trail system, and benches offer a place to rest and enjoy the beautiful environment.
Canyon Falls' trails are popular for daily use by residents. They also host events and activities such as fitness classes and Nature Scavenger Hunts.
Many new homes in Canyon Falls are located along the greenbelt trail system, offering scenic views and immediate access to fun and adventure.
See the Canyon Falls trail map.