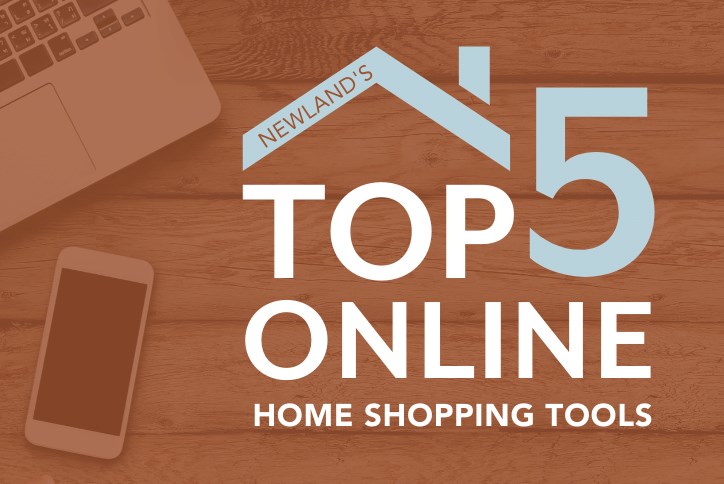 Newland's Top 5 Safe and Convenient Online Home Shopping Tools
There's an old adage that states "necessity is the mother of invention." This rings true, especially today. Savvy home shoppers are doing much more research from their computers and phones before jumping into their cars to see a neighborhood in-person. Buyers want to be knowledgeable on builders, community lifestyle, area employers, local shopping, and quality of schools.
Here are five convenient online ways our communities help you to find a house from your home:
Virtual Tours – Explore Online Before Going Onsite


Cutting-edge technology allows walk-throughs of our model homes and amenities, just as if you were there. Tour almost two dozen model homes online at Reed's Crossing, just west of Portland, OR, or tour the clubhouse, pools, and Pooch Park at Canyon Falls, in Texas' Dallas area. In Wilmington, NC, Riverlights takes you on a virtual tour of the entire community from the sky and on the ground. And Wendell Falls showcases a fun-filled year of events in their Raleigh, NC community in just two-and-a-half minutes with their highlight video.

Live Chat for Answers to Your Questions

Have a question that needs answering now? Chat with us online. Our communities have answers, some with extended hours for whenever you feel chatty. Why not visit Waterset in Tampa, FL, where community specialists are available to chat morning, noon, and night? 

One-Stop Online Shopping Portals

Virtual hubs serve as a useful jumping-off point for home shopping with homebuilder details, useful links, and how residents feel about living in the community. When everything you need is right there, you can do all of the leg-work ahead of time. Take a tour of our online portals at Bexley in Tampa, FL and Sterling on the Lake outside of Atlanta, GA.

Schedule Timesaving Appointments

In Charleston, SC, Nexton offers unique online appointments as the perfect alternative for out-of-state shoppers, or shoppers who prefer to browse from home. Using an online appointment scheduler, you can easily schedule your community overview and get the scoop on all things Nexton - and Newland - from a knowledgeable Community Specialist. 

Homefinder & Mortgage Calculator – Where Home Meets Budget

In many ways, online home shopping with Newland is your portal to everything a community has to offer. Each Newland community has a handy Homefinder tool that lets you filter your home search results by type of home, homebuilder, size, price, and more. You can also browse exterior elevations and floor plans, and even use our Mortgage Calculator to estimate your monthly payment.
If you're looking for the house of your dreams in a community you'll love, Newland can help. Browse all of our communities to find your new home from home.