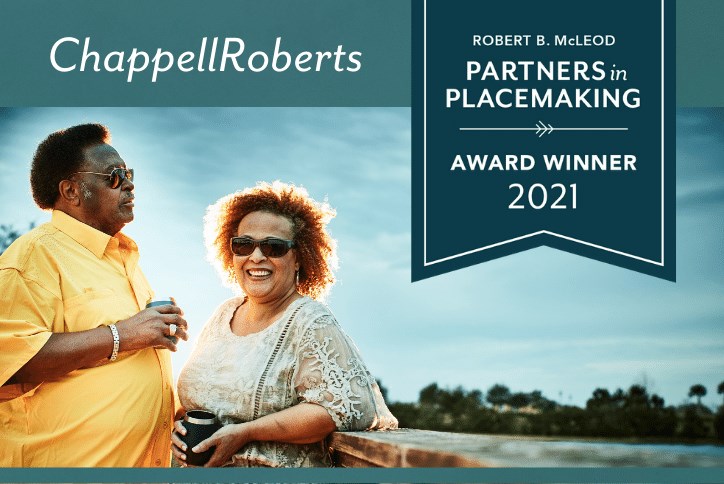 ChappellRoberts: An Award-Winning Creative Partner
Just like their slogan says, ChappellRoberts is committed to creating change as they partner with Newland along the East Coast of the U.S. It's one of the reasons they are a recipient of Newland's Robert B. McLeod Partners in Placemaking Award recognizing their collaborative efforts. From award-winning campaigns to an effective response to the COVID-19 pandemic, ChappellRoberts has offered innovative thinking, engaging design, forward-thinking problem-solving, and genuinely collaborative community support. 
"This recognition is one of the proudest moments in our 40-year agency history," said Colleen Chappell, CEO, ChappellRoberts. "Our agency and the community teams are a strategic, creative force fueled by our collective expertise and Newland's bravery for testing and leading in this industry."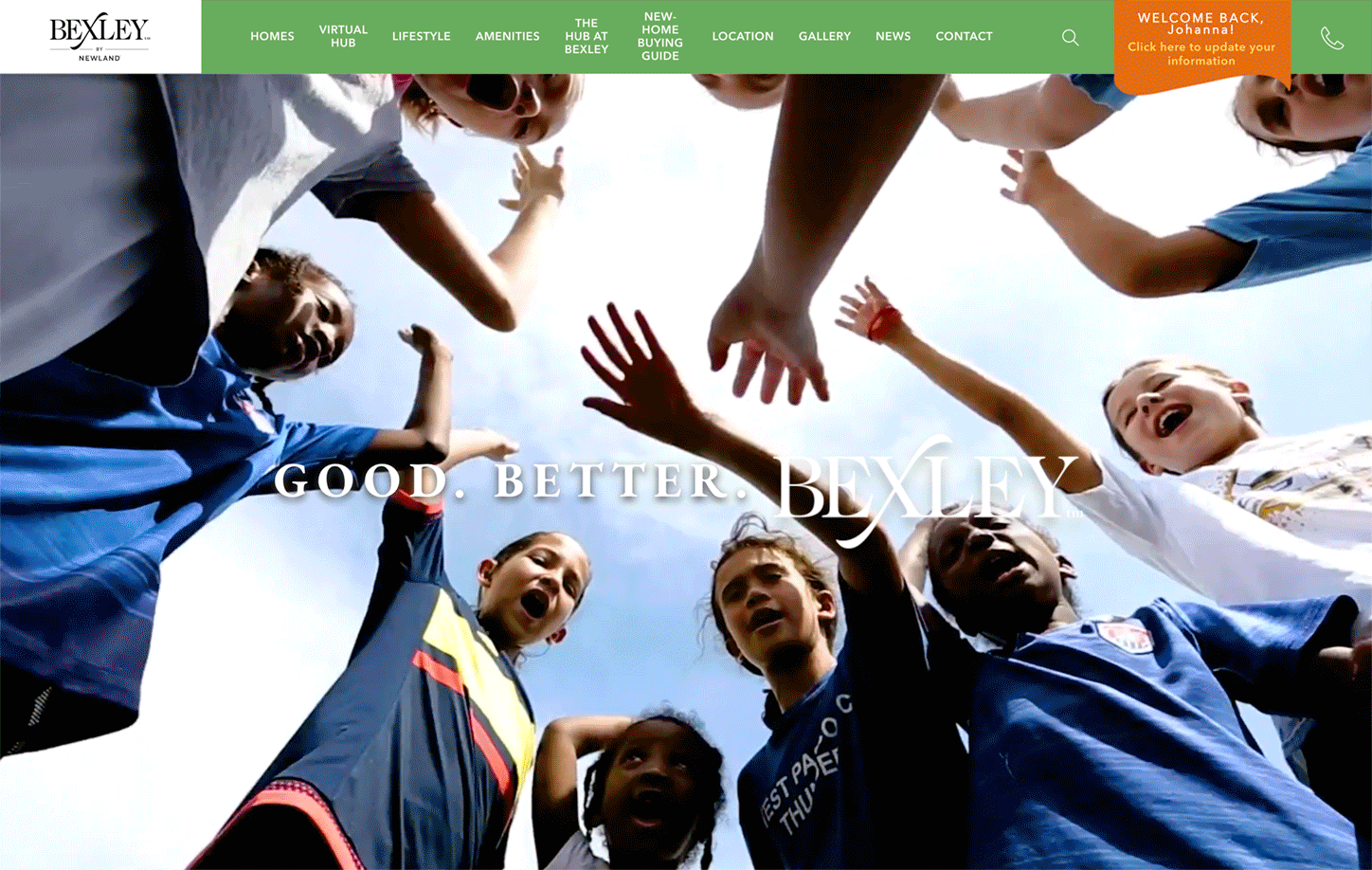 Positioning Communities for Success
ChappellRoberts has helped Newland firmly position Waterset in Appollo Beach, FL and Bexley in Land O' Lakes, FL as two of the top communities in the competitive Tampa Bay market since 2017, with Bexley making the RCLCO 50 Top-Selling Master-Planned Communities rank for the past two consecutive years. ChappellRoberts has brought customer-focused, forward-thinking into Newland campaigns with the catchy "Good, Better, Bexley" campaign and the comforting and cozy "How Home Should Feel" and "Live the Waterset Magic" campaign in Waterset. They have backed these campaigns with exciting designs and fresh ideas that connect with the home shopper. For each Tampa community, ChappellRoberts also launched a mixed-media resident testimonial campaign appealing to home shoppers. 
When ChappellRoberts came onboard with Sterling on the Lake in Atlanta, they helped potential home shoppers learn more about lake resort living in Flowery Branch with the "Own Your Bliss" campaign. The ChappellRoberts team crafted campaigns that resonated with home buyers, from resident testimonials to new home buying resources.
Moving further north to Wilmington, NC, ChappellRoberts brought the exciting "Live on the Bright Side" campaign to Riverlights, a master-planned community amid the walkable shops and restaurants and the natural splendor of the Cape Fear River. ChappellRoberts uses resident testimonials, lifestyles, and reviews as a central component to telling the community's story.
Award-Winning Partnership Elevates During the Pandemic
ChappellRoberts continually produces award-winning work refreshing the Waterset marketing campaign "How Home Should Feel" into a new campaign: "Magic Moments." Evocative taglines such as "Feel the Magic" and "Feel the Adventure" combined with stylized photography created an effective campaign that garnered a 2020 Awards of Excellence win for Best Overall Marketing Campaign. 
Of course, it's not just their award-winning work that makes ChappellRoberts a partner in placemaking. Innovation and problem solving happen when they are least expected, and that was particularly true in 2020. When the COVID-19 pandemic hit, ChappellRoberts quickly and effortlessly transitioned the marketing efforts of Bexley, Waterset, Sterling on the Lake, and Riverlights. Their Marketing Road Map, which outlined a specific community response for each step of the COVID-19 pandemic, was shared with Newland teams across the country. Likewise, the "Strength in Neighbors" campaign, which pivoted from sales-focused marketing messages to a goodwill message, was adapted Newland-wide. Their COVID-19 response collected two awards at the 2020 Tampa Bay Builders Association Awards of Excellence, with wins for Best Website for Bexley's Virtual Hub and Best Promotional Video for the Neighbors in Unity spot. 
Newland values the collaboration and partnership with ChapellRoberts, a true marketing extension of the Newland team. Their dedication, multi-industry expertise, and fresh creative are well envisioned and engaging to home shoppers and effectively meet objectives. 
Read more:
2021 Partners in Placemaking Finalists