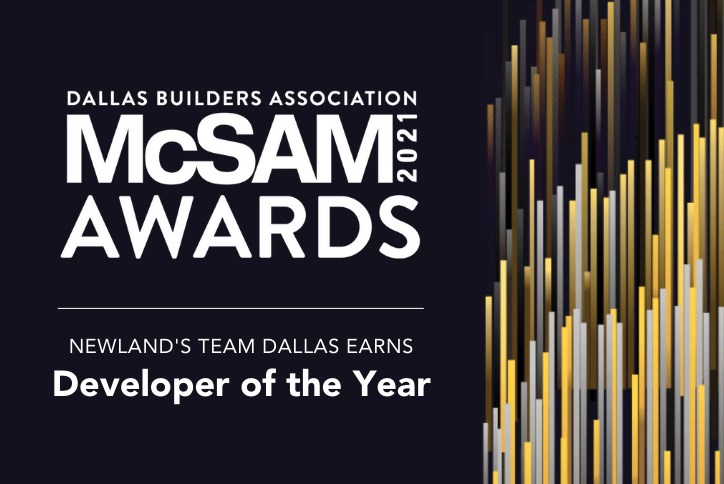 Newland's Team Dallas Takes the Lead at the 2021 McSAM Awards and Earns Developer of the Year
Newland's Dallas-area communities won big at this year's 2021 Dallas Builders Association McSAM Awards. This prestigious yearly event recognizes area builders, developers, and associates who have made a significant, creative contribution in residential design, sales, and marketing.
We're very proud to announce that Team Dallas walked away with six McSAMs, including the event's most coveted award: Developer of the Year. 
In addition, our Dallas communities won in these categories:
Best Print Ad: Canyon Falls
Best Community Entry Feature: Hollyhock
Best Realtor Promotion: "Grove Gives," The Grove Frisco
Best Overall Advertising Program: The Grove Frisco
Developer Project Manager of the Year: Jason Wight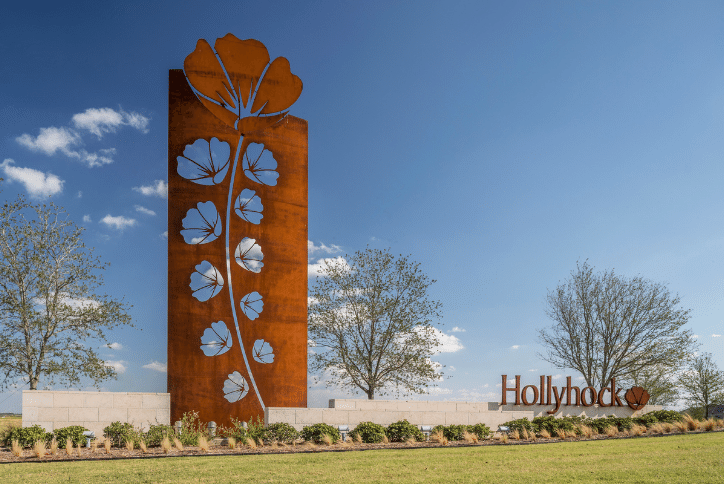 "Being recognized by the Dallas Builders Association—across six categories, no less— is a thrill. Considering the impressive list of contenders, we're especially honored," said Julenne Rushing, Marketing Director. "This recognition is the realization of goals that our teams in Dallas worked diligently to achieve. Once we've recovered from celebrating, we'll be back at it, working harder than ever to remain a leader in Dallas-area development." 
Jason Wight, Senior Project Manager, said, "I am honored to be selected by the DBA to receive the award for Developer Project Manager of the Year. Thank you to our team in Dallas and my family for their support of my career."
Congratulations to Team Dallas for supporting Newland's mission to create exceptional places and experiences where people connect, are inspired, and thrive.