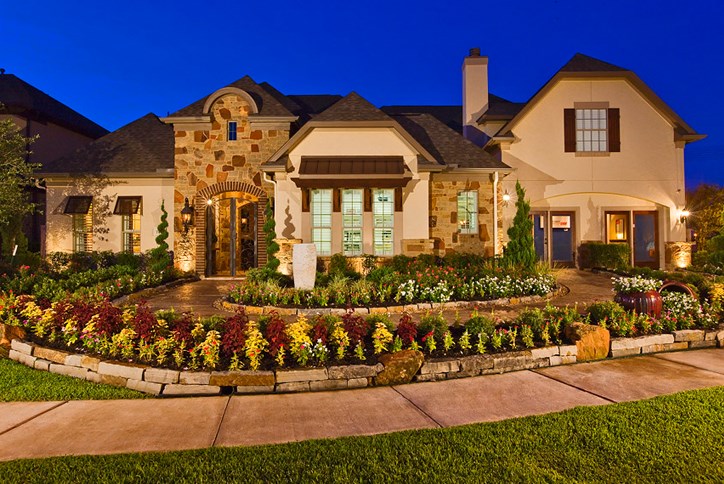 Taylor Morrison to develop Avalon at Telfair in Sugar Land
Houston, TX – Taylor Morrison has purchased 108 acres from Newland Communities for a new upscale community to be called Avalon at Telfair, to be developed within the boundaries of Newland's 2,018-acre Telfair master-planned community at U.S. 59 South and University Blvd. in Sugar Land.
Taylor Morrison will develop Avalon at Telfair in partnership with Newland Communities, according to Steve Von Hofe, president of Taylor Morrison's Houston Division.
Located on the south side of U.S. 59, across the freeway from the portions of Telfair that have been developed to date on the north side of U.S. 59, Avalon at Telfair will have its main entrance off of University Blvd.
Planned for 270 home sites to be developed over the next three years, Avalon at Telfair will feature Taylor Morrison homes priced from the high $400,000s to over $1 million on home sites measuring 70, 80 and 90 feet wide. Taylor Morrison plans to begin construction of its model homes in February, with pre-opening sales to begin in March.
The land plan for Avalon at Telfair includes a park, walking trails and two monument entrances fronting University Boulevard. A 400-acre City of Sugar Land park is located adjacent to Avalon at Telfair, which is within walking distance to the University of Houston System at Sugar Land.  Homeowners in the community will also have access to the approximately 300 acres of recreational amenities and open space planned for the overall Telfair development
"This is one of the biggest real estate transactions in a long time for Taylor Morrison in Houston, and we couldn't ask for a better partner than Newland Communities. They know the Sugar Land market and set the high standard of quality our Avalon brand demands," said Von Hofe. "Taylor Morrison has built homes in Newland communities for years; they're all top performers for us and rank among the top master-planned communities in Houston."
"We are very pleased to welcome Taylor Morrison and their successful Avalon brand to Telfair. We believe their presence will enhance the already strong position of Telfair as the third best-selling community for new homes in the Houston region," said Travis Stone, senior vice president for Newland Communities.  "Taylor Morrison introduced the Avalon lifestyle in Sugar Land with its first Avalon enclave over 10 years ago, and they successfully replicated the Avalon experience in our Seven Meadows community in Katy. We have no doubt that homebuyers and Realtors in Sugar Land will enthusiastically welcome the return of this valued brand with the opening of Avalon at Telfair."

Stone noted that Telfair ended 2009 with 449 new-home sales, marking a 10 percent increase over 2008 sales. Metrostudy listed Telfair as the third best-selling community in the Houston region through the third quarter of 2009, and RCLCO listed it as the sixth best-selling community in the United States in its 2008 nationwide survey of new-home sales.
Avalon at Telfair is the third Avalon branded community for Taylor Morrison. Avalon at First Colony in Sugar Land and Avalon at Seven Meadows in Katy were developed by Taylor Woodrow LP, which merged with Morrison Homes in 2007 to form Taylor Morrison. Avalon at First Colony has been sold out for years and the last home in Avalon at Seven Meadows in Katy is currently under construction. Homes in both communities were priced upwards to more than $1 million.
Taylor Morrison is currently building homes priced from the $100,000s to over $1 million in 22 locations in the Houston area. The Houston division is located at 5353 West Sam Houston Parkway North, Suite 190, Houston, TX 77041, 713-598-3000
Overall, Telfair offers new homes priced from the $240,000s to over $1 million.