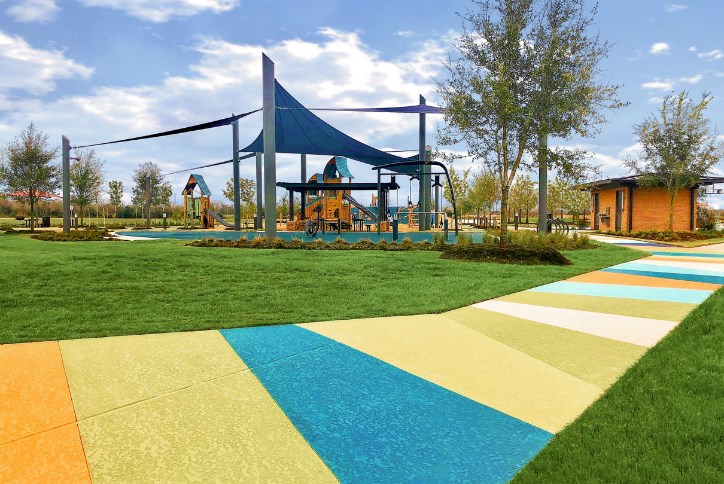 Elyson Leads the Way for Value-Add Spaces
What's new at Elyson? We're glad you asked! 
Over the past few months, Elyson unveiled two new projects just in time to make summer 2022 Elyson's best yet. Located in Katy, Texas, in the Houston region, this 3,642-acre master-planned community is currently home to about 1,700 families. When all the community additions are complete, Elyson will have an estimated 6,000 homes, solidifying Katy's position as a prime place to call home in Houston.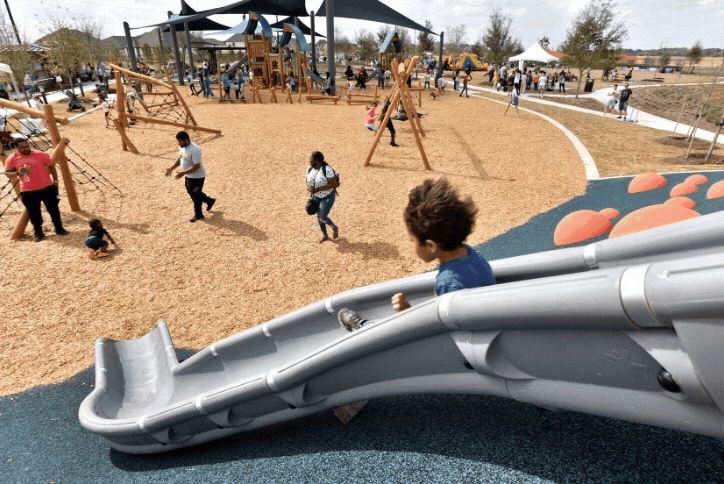 A walk in the park
The community's exciting addition Elyson Commons is a 145-acre park that will undoubtedly become a favorite gathering place for residents. This expansive offering is an expertly-crafted combination of both manicured and open spaces. 
Across 12 acres in its southwest corner, residents will enjoy a basketball court, picnic bbq tables, a fun-filled kid's playground called Trailblazer Park, a Pooch Playground for furry friends and an outdoor fitness training park. Elyson Commons will also feature a Great Lawn with ample room to bring blankets and lawn chairs and a permanent stage for hosting outdoor movie nights, concerts and other events. The remaining 133 acres of Elyson Commons will feature hiking and biking trails meandering through meadows of wildflowers, trees, native grasses and other foliage. Eventually, these trails will connect to Elyson's overall trail system, which will extend for almost 30 miles when completed. 
Elyson Marketing Director Heather Gustafson sees Elyson Commons as a great fit for the overall vision of the community: "We want to make Elyson a place that families love to live. We want the whole community to feel like an extension of their homes." Residents got a first peek at their newest amenity at the grand-opening event, Party in the Park, on March 5.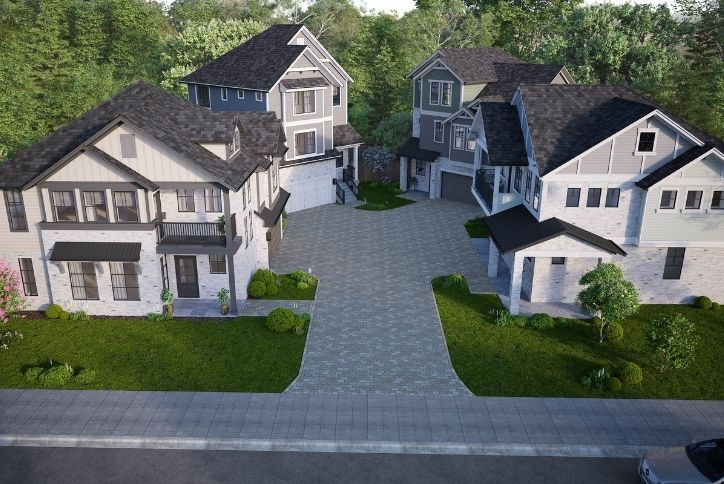 First of its kind
Brand new at Elyson is Chesmar Town Square Collection, a living concept that's the first of its kind in the Houston area. Designed by Chesmar's in-house architect, this new product will feature quad-style homes — that is, four homes on a mini cul-de-sac — with in-demand design and livability features, including three-story living, oversized garages, spacious interiors, lovely views and easy maintenance. 
Chesmar has developed this type of concept in other markets, but this is the first implementation of it in Houston. Models and sales have just opened, and Elyson expects new-home sales to be strong, underscoring both its value to residents and to master-planned community developers. Gustafson said that introducing one-of-a-kind features like the Chesmar Town Square Collection "helps to build that sense of community and ultimately sets Elyson apart." 

Partners in Placemaking Spotlight
SWA Group, a 2022 award winner of Newland's Partners in Placemaking, played a pivotal role in designing and implementing Elyson Commons at Bear Creek. The consultancy provided an innovative concept for transforming a large portion of the land plan – previously designated for flood control – into a unique amenity with multiple active and passive activity areas. 
SWA also thoughtfully laid out a Wildflower Trail around the high bank of the meadow area and created a vision for transforming the highly maintained basin area into a more natural state. These plantings provide food and habitat for birds, butterflies and other species, and their deep root systems enhance drainage and erosion control.
With creative problem-solving, SWA created an easily accessible, fully-connected active park for residents to enjoy. 
For more information on life at Elyson, visit www.elyson.com/lifestyle.