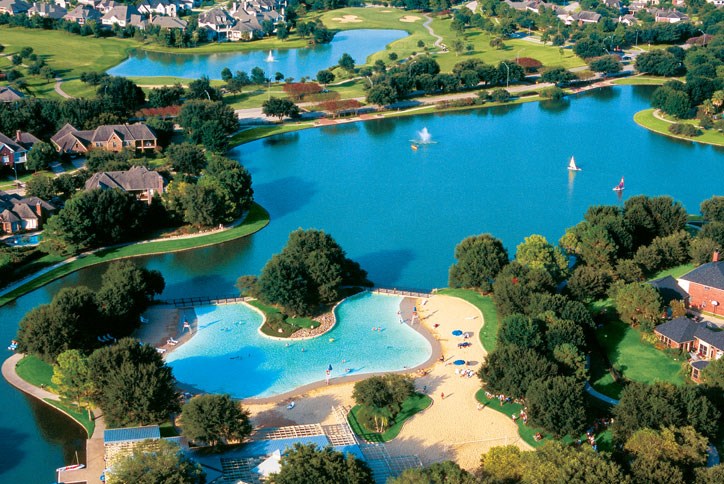 Newland Communities posts number 1 selling community in the country for 2009 and five of the top 15

San Diego, CA – Newland Communities' Cinco Ranch in Houston was the nation's top selling master-planned community (MPC) for new-home sales in 2009, according to a survey by RCLCO, an independent real estate advisory firm.
With 887 net new-home sales in 2009, Cinco Ranch topped the RCLCO study, moving up from second place in 2008. Sales in the 7,600-acre community were up 14%, making it one of only four communities on the top 10 list to report a positive new-home sales gain from 2008 to 2009. Telfair, another Houston community by Newland Communities, was ranked fourth, up from sixth the year prior, with 450 home sales, a 9% sales increase over 2008 levels.
Overall, Newland had five communities in the top-selling 15 for 2009. The three other Newland Communities included Eagle Springs in Houston (#13), Teravista in Austin (#14) and FishHawk Ranch in Tampa (#15).
"These results are outstanding for us," said Bob McLeod, Chairman and CEO of Newland Communities. "This marks the first time ever in more than 40 years we've had the top-selling community in the nation, and to do it during a year as tough as 2009 makes it an even bigger achievement."
RCLCO's study showed that total number of net sales in 2009 for the majority of the best-selling MPCs dropped from 2008 levels with sales volume declining by as little as 8% and as much as 84%. Newland's Cinco Ranch and Telfair were a strong exception to this trend, posting increased sales for the third year in a row. Also, 2009 proved to be the best sales year ever for Telfair since opening in 2006 and the third best sales year for the 19-year old Cinco Ranch.
"Newland's sales success at Cinco Ranch can be attributed to the product diversity our homebuilders offer, the proven established track records of these communities, and a highly focused marketing approach that speaks to our customer needs," McLeod continued.

"Buyers needs have changed and they will continue to change. The communities Newland creates will continue to adapt to meet those needs. Value doesn't just mean a lower price, or a smaller home. It means what fits their family and lifestyle needs. The way we market our communities, taking time to really understand our buyers and engaging with them on a more personal level has changed as well," he indicated.

RCLCO has been releasing its top-selling MPC rankings since 1994, with 2009 marking the first time Newland has held the number one position.