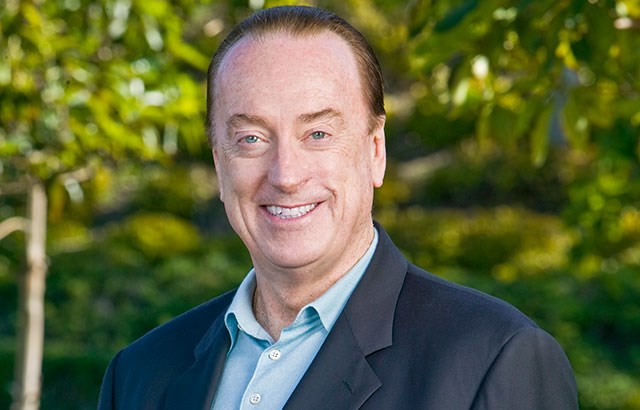 Newland CEO, Bob McLeod, Recognized for Humanitarian Leadership by Housing Industry

Hearthstone BUILDER Humanitarian Award to be Presented During International Builders' Show
Orlando, FL – After more than 40 years in real estate development, leading his company to participate in charitable and community-focused programs across the country along the way, as well as making personal contributions to medical and educational institutions, Bob McLeod, chairman and CEO of Newland, is receiving the 12th Annual Hearthstone BUILDER Humanitarian Award.
Nominated by HomeAid  for partnership in its 20 active chapters in diverse communities across America since 2005, McLeod will receive the award on Thursday, January 13 during the NAHB (National Association of Home Builders) International Builders' Show in Orlando. With McLeod's leadership, Newland has hosted annual Life is good® Pumpkin Festivals at Newland Communities to benefit HomeAid and other national charities, and regularly donates time and expertise to address local issues.  
"In each of its communities, Newland team members give of themselves to support local causes through service on the boards and committees of local charities and the regional arms of national organizations such as ours," said Jeffrey Slavin, CEO of HomeAid. "They serve as counselors to the young, advisors to the needy and experts to the disadvantaged."  
Newland is the country's largest privately held land development company and is known for its commitment to creating enduring, healthier communities across the U.S. In addition to a core focus on philanthropic efforts, Newland has achieved solid business results with five of its communities ranked in the top 15-selling master planned communities in 2009, and 2010 sales results that look as strong. Focused on community outreach that helps children and families in need, supporting education and the arts, and championing sustainable development and protecting the environment, Newland is admired throughout the real estate industry, as further evidenced by the awarding of this lifetime achievement award.  
"Since 2000, the Hearthstone BUILDER Humanitarian Awards have celebrated the personal commitment of professionals across the housing industry to improve their communities through sustained contributions of time, resources and financial support," said Boyce Thompson, editorial director of BUILDER. "Bob joins an esteemed group of leaders truly making a difference. We applaud Newland for its benevolence and dedication to excellence."  
About the Hearthstone BUILDER Humanitarian Award  
The Hearthstone BUILDER Humanitarian Awards were founded in 2000 by BUILDER magazine and preeminent institutional real estate investment firm Hearthstone to recognize and support the philanthropic work of those in the housing industry. Hearthstone's cofounder, the late James Z. Pugash, was a committed philanthropist who encouraged and inspired others in the industry to give back to their communities. Since its founding, the Hearthstone BUILDER Foundation has contributed more than $4 million to various charities in the names of Hearthstone BUILDER Award honorees, making it the largest charitable-award program in the home building industry. Receiving recognition from this program is among the industry's most coveted honors.