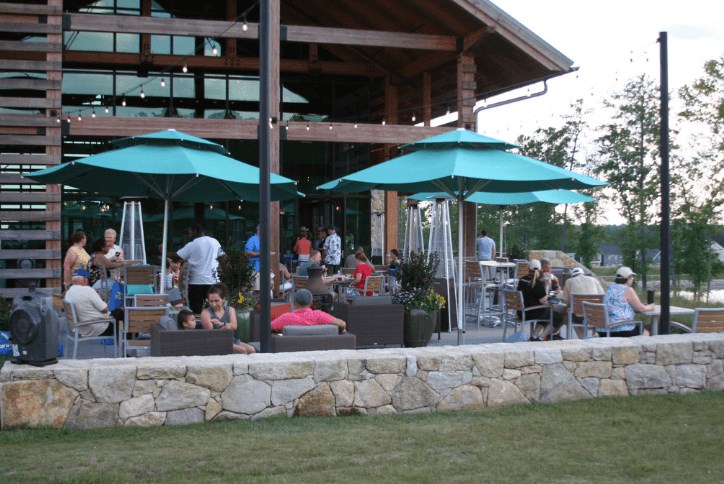 Builder Magazine Features 'Surban' Amenity-Rich Wendell Falls Community
Like many communities by Newland, Wendell Falls in Raleigh, North Carolina, offers a mixed-use community offering a fresh blend of urban and suburban amenities.
After three years, Wendell Falls has earned a nod for continuing to be one of the top-selling communities in their area with a recent increase of 38 percent in year over year sales. As Builder magazine points out, millennials and baby boomers alike are preferring this new kind of community life where you can have it all. One can hike, bike, shop, work, eat and socialize all within walking distance. The community even offers resident-only social events that match your favorite urban hot spots experience.
We understand that when people buy a home, they are not just looking at the house, they are looking at the neighborhood and the community as a whole. Nationally, we have focused on bringing to life more neighborhoods like Wendell Falls that offer greater walkability and a strong connection between home, work, shop, and play.
Read the full article on Builder here.