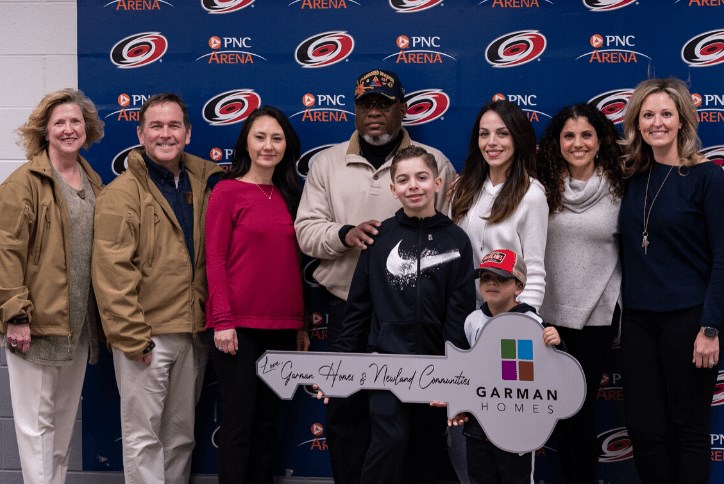 Wendell Falls Partners with Builder to Donate Home for Fallen Service Member
Wendell Falls and Garman Homes give big when a member of our military gives so much building a new home fo the Ortiz Family in Wendell Falls. In partnership with Home Builders Association of Raleigh – Wake County and Operation Coming Home, Garman Homes and Wendell Falls partnered to donate a brand new home.
To honor the life and legacy of Sgt. 1st Class Elis A. Barreto Ortiz, Garman Homes will be building his wife and children a brand new home in Wendell Falls.