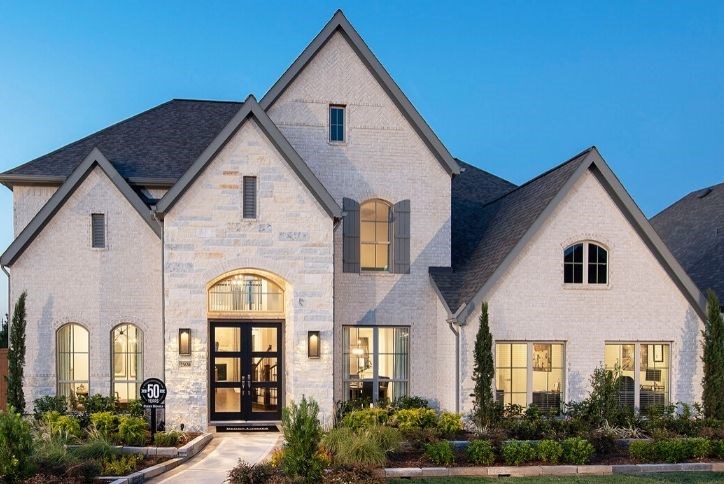 Houston-Area Elyson Posts Highest Sales Month Ever
While 2020 has no doubt been a challenging year for both home buyers and home builders, Elyson reported that June was it best sales month since the community opened in 2016.
Homebuilders sold a total of 46 new homes in Elyson in June. That edged out the previous record set just one month earlier, in May, when builders sold 45 new homes in Elyson.
For the first half of 2020, Elyson's new home sales increased 28 percent over the same period in 2019. A total of 227 new homes have been sold in Elyson in the first six months of 2020. Elyson was also named to The 50 Top-Selling Master-Planned Communities in the country for 2020.
Since Elyson opened four years ago, a total of 1,072 new homes have been sold in the 3,642-acre community, planned for approximately 6,000 single-family homes at completion.
Pricing that is attractive to first-time homebuyers, and new designs that are appealing to move-up buyers, both have contributed to Elyson's 2020 sales increase, according to Heather Gustafson, the community's marketing director.
Homes priced under $300,000 have drawn first-time buyers who feel confident about their employment situations and want to take advantage of today's historically low interest rates, she said.
In the past two years, Elyson has introduced a broad range of new homes on 40- and 45-foot-wide homesites, with prices starting from $229,990 by homebuilders including Chesmar, Lennar, Pulte, Perry and Westin. Elyson's home prices range upwards to the $700,000s.
Primarily young couples and families, Elyson's first-time homebuyers have been excited about this summer's opening of the community's first onsite Katy ISD school, Peter McElwain Elementary.
Move-up homebuyers are also responding to new and innovative architectural designs at Elyson, Gustafson said.
She cited the overwhelming success of Taylor Morrison's new Venture Collection, featuring a modern design aesthetic and pricing from the $330,000s. The builder's Bordeaux model home opened in late spring to showcase a collection where exterior colors and materials are curated by an architectural colorist, down to the style of light fixtures and address plates. Inside, the plans are open, contemporary, and highly customizable with options for up to six bedrooms, five baths and four-car garages.
Learn more about Elyson's lifestyle, which includes a plan for more than 750 acres of parks, trails, recreational amenities and natural open space, including our first major amenity, Elyson House.