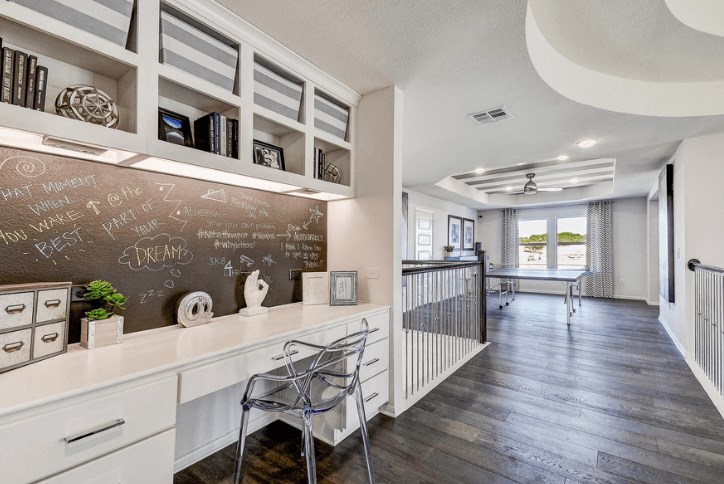 Sweetwater Home Designs Help Tame a Busy Life in Austin
Just when you think you have your work-life balanced, change happens. Suddenly you are trying to partition an at-home workspace from a makeshift classroom while keeping everything clean and organized. You need flexibility and innovations to make life easier. This is why Sweetwater's homebuilders have given careful consideration to how people want to live now and into the future. Could you use smart storage (think big box retail-size)? An entryway drop zone to keep the outside contained? Or perhaps flex space to give you options that you didn't know you needed?
Read more about the many timesaving features in new homes at Sweetwater, an Austin master-planned community with scenic Hill Country views.