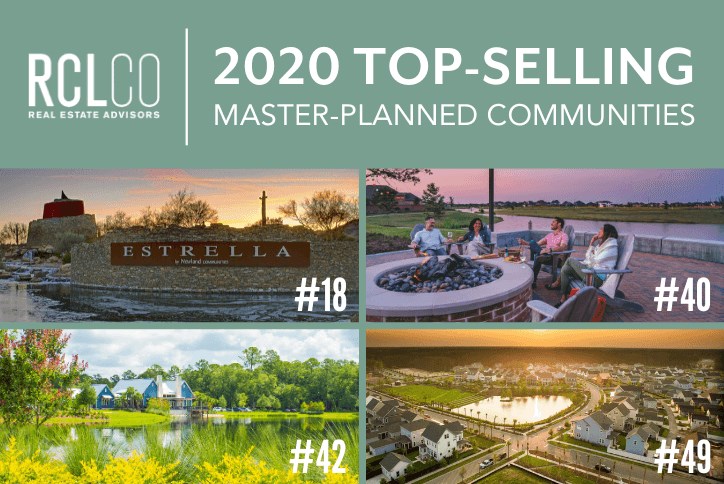 Estrella, Elyson, Bexley, Nexton on RCLCO Top-Selling MPC List
Newland placed four communities on national real estate consulting firm RCLCO's annual 50 Top-Selling Master-Planned Communities list for 2020. Two communities, Phoenix-area Estrella and Bexley, located in Tampa, were on the Top-Selling MPC list in 2019. Estrella ticked-up the list from 29th in 2019 to tie for the 18th spot in 2020 with 645 sales for an increase of 43%. Bexley ranked 42nd with home sales of 484--a 21% increase over last year. New to the list is Elyson in the Houston market coming in at the 40th spot with 497 sales, and Charleston's Nexton in the 49th position with 456 home sales.
Despite the COVID pandemic, total new home sales in master-planned communities are up 20% with those MPC's on the 2019 list up an average of 40% over 2019. Florida and Texas dominated the list with over 63% of total new home sales in MPCs within the Houston-The Woodlands-Sugarland MSA. Although COVID-19 did increase demand for new homes with floorplans that fit how people live during a pandemic, low-interest rates and low levels of resale homes creating more urgency contributed to the increased demand for new homes.