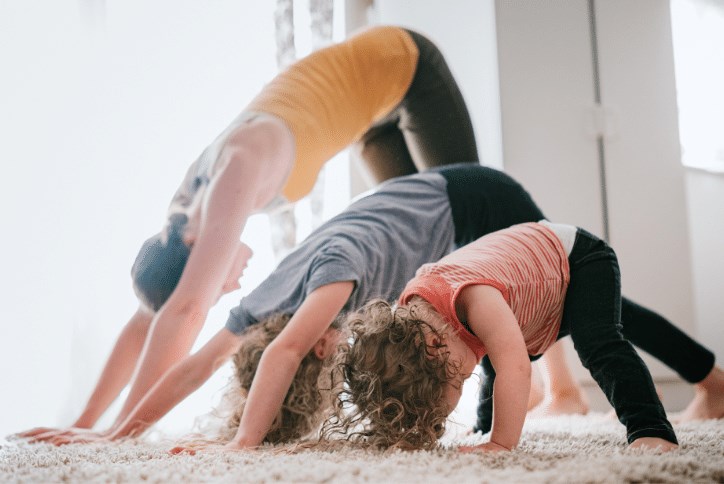 3 Ways to Boost At-Home Wellness
When it comes to the ideal atmosphere at home, what are your priorities? From open floor plans to natural light to location, location, location, you know what makes you tick. While every homeowner's needs vary, one thing is popping up on the wish list for many homeowners and buyers just like you: at-home wellness.
According to Realtor Magazine, wellness is huge for the home. While the pandemic certainly upped the ante for making the most of your time at home, the wellness movement was alive and well prior to 2020, and last year only solidified Americans' focus on making home a healthier place to be. 
In today's busy world, you need more from your home than design elements like high ceilings or high-end options like stainless steel appliances (although both are still highly desirable). In what ways can or should "home" satisfy your wellness wish list?
Here are three ways to put wellness at the forefront:
1. Up your IAQ IQ. IAQ means indoor air quality, and if you weren't thinking about it before, you were as of last year. You'll want your home to have the latest technology and features to maximize IAQ. Newer homes in green communities such as Reeds Crossing in the Portland market are built to strict green building standards in five different categories: energy efficiency, healthy indoor air quality, resource efficiency, environmental responsibility, and water conservation. These homes are Earth Advantage Silver home certified which speaks to both the design of the home, all home features as well as the process of building the home and the community itself. According to an article at Forbes, people want these kinds of smart-home-enabled air quality systems and filtration systems that help reduce viruses from the air. 
2. Focus on fitness. Working out at home is more popular than ever. If fitness is your thing, leave enough floor space for Peloton bikes or Nordictrack treadmills that feature interactive iFit screens to take you far away from home on your workouts. You might even want dedicated wall space for the ultra-advanced Lululemon MIRROR. You can also seek out a home located in a community that prioritizes health and wellness with fitness amenities right within walking distance. For example, Riverlights in Wilmington, North Carolina offers a world-class fitness center, lap pool, kayak launches and plenty of trails.
3. Create a mood. When you think about lighting, your thoughts might go to things like the sun flooding into your living room or sleek recessed lighting that gives your place a contemporary edge. However, lighting can also be a wellness feature in your home. In Well and Good, one design expert recommends using changes in lighting to create a separation between work and relaxation time. For some grand inspiration, see how elegantly Elyson's builders use lighting throughout some of their homes in Katy, Texas. This fresh and friendly community is ranked as one of the nation's Top Master-Planned communities and is designed with equal emphasis on nature, open spaces and inspired architecture thanks to their esteemed Texas homebuilders.