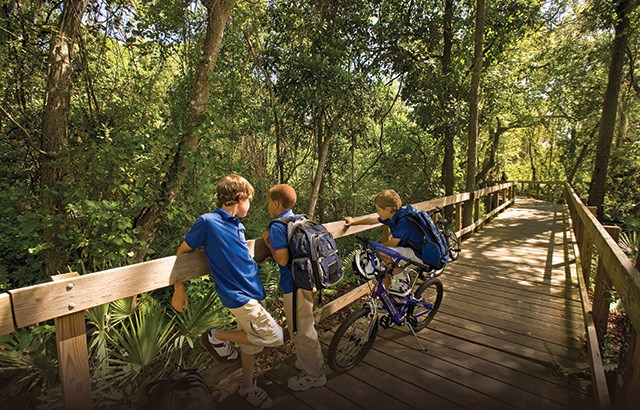 FishHawk Ranch named NAHB Green Development of the Year

Tampa, FL –FishHawk Ranch, by Newland Communities, is proud to announce that it has been named the 2010 Development of the Year by the National Association of Home Builders (NAHB).  This prestigious award exemplifies Newland Communities' dedication to creating sustainable, livable communities.
This industry honor recognizes projects for sustainable practices limiting the impact of the development to the land.  FishHawk Ranch has numerous systems, practices and policies in place including the preservation of ecosystems and sophistication circulation designs in its utility systems. More specifically, it has preserved/provided aquifer recharge areas in uplands and ensured that nearly all streets are lined with native trees.
In 2009, FishHawk Ranch became Tampa's first residential community to be certified green by the Florida Green Building Coalition.
"It is our philosophy that true sustainability is conceived in the planning stages of development," said Rick Harcrow, senior VP of operations for Newland Communities.  "Being recognized by the NAHB really reinforces that we are continuously striving to create enduring communities."
"FishHawk Ranch is a great example of green building done right while also done beautifully," said Eric Borsting, chair of the NAHB Green Building subcommittee. "This should be an example for builders and developers everywhere to look to when constructing energy-efficient and earth-friendly housing in their own communities and developments."
Find out more about FishHawk Ranch at: www.fishhawkranch.com