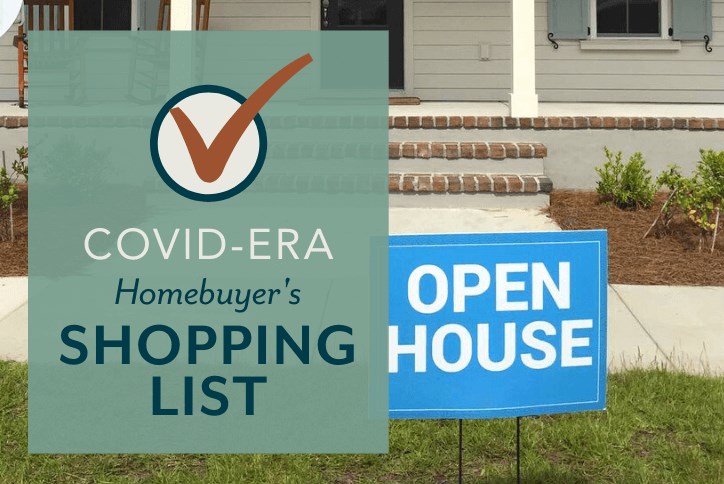 What Tops COVID-Era Homebuyer's Shopping List?
When Sherryl McLaughlin and her husband chose to move during the COVID-19 pandemic, their relocation sparked a "family affair." Family and a sense of community became so important that minimizing the distance between kin was a priority and drove the decision to move. They settled on Wendell Falls – Newland's community outside of Raleigh, NC.

McLaughlin's daughter, Lauren Modetz, and her family soon followed suit and purchased a home in Wendell Falls, too. Now located just a few blocks apart, the two families are able to support one another and cherish quality time. McLaughlin has been known to pop by with extra groceries, take her granddaughter for impromptu babysitting and forge memories through family dinners and afternoon bike rides.
"Living near Lauren and her family has been such a blessing," said McLaughlin l. "In a time when travel and visitation are limited, we have been able to spend quality time together and provide a supportive network for our pre-school-aged granddaughter."
Pandemic Places New Priorities on Housing

For McLaughlin and others, it is safe to say that 2020 has unfolded in a way no one imagined. The Covid-19 crisis has shaped our collective outlook, and that includes how and where we want to live, and the ways we expect our homes to look and function. Just as we feel the draw to be closer to family and make social connections, safe, healthy living has come to the forefront of our minds.
Give Me Space
Home shoppers, perhaps feeling a bit closed-in during the pandemic, are looking for more room outdoors and inside their homes. Homebuyers are reimagining the details of the home they want to live in and where that home is located.

The call of the great outdoors has never been stronger. Market trends show a desire for pocket parks, event lawns for fresh-air gatherings and sports courts.
And more Americans are adding four-legged friends to the family making dog parks, like those in Wendell Falls, and back yards a priority. "Agrihoods," allow for a social connection through gardening. Briar Chapel, in Chapel Hill, NC, offers two on-site community gardens where residents can ply their green thumbs in cultivating shared vegetables and flowers.
Yards, patios, and porches top the list of desirable, safe home features that allow access to the outdoors and no-contact deliveries.

Porches in Briar Chapel offer customizable, spacious areas for outdoor cooking, recreation, and socializing. Socializing may even include a sunset sing-a-long or virtual happy hour.
"Our patio is our lifeline. It was a game-changer for us!" said Peggy Young, a resident in Briar Chapel. "One of our favorite memories is recently hosting a Saturday morning breakfast with our extended family in the neighborhood. The porch provided a way for us to see our kids and grandkids while social distancing. We would have felt so much more isolated if not for our patio!"
Give Me 'Flexible' Space
Families are in a state of transition working and learning from home, requiring more flexibility of house designs. Adults cobble together a remote office, while the kids stake out the kitchen table for their homeschooling endeavors. As a result, builders and developers alike are witnessing a desire toward larger homes with more square footage.

Previously prized open floor plans have been supplanted by a collection of smaller, flexible spaces that accommodate a need for quiet and privacy. Homebuyers are seeking options to finish off the third-floor storage area to create an exercise room or convert the floorplan's spacious closet into a retreat for video conferences or podcast recordings.
Kitchen storage is a design priority with families requiring daily use storage space and another for bulk storage. Heightened sensitivity to hygiene and cleanliness has sparked a renewed demand for mudrooms combined with laundry functions. Utility sinks will enjoy a second life as a hand-washing station, with motion sensor plumbing fixtures for touchless use.
Staying Fit, Mind and Body

Even as we keep our distance, sometimes going the distance and finding new places to explore can reinvigorate us.
Whether taking a stroll on winding community trails or getting off the beaten path scouting open spaces, breathing in fresh air and nature can give anyone an attitude adjustment. And while gyms and fitness centers may be closed or limited, exercise seekers are turning to outdoor activities, like running, biking, fitness conditioning, to keep their bodies in tip-top shape.
Community Connections
Keeping connected is vital even when we can't be together physically. Mixed-use planned communities offer heightened allure because of their robust social networks. Newland communities are designed with space for small gatherings, including small fire pits or outdoor pizza ovens, trellised gazebos, or alcoves with individual seating for coffee chats or reading.

Pocket parks and walking trails afford residents access to their neighbors or families that may live in the same community.
For McLaughlin, this vibrant social connection extends beyond family ties and into her new community. "Wendell Falls provides a solid sense of community," McLaughlin said. "Here, everybody belongs, and everybody feels welcome. We know our neighbors, and this is definitely where you want to live and raise your family."

Ready to find your perfect pandemic place? Check out the homes at Briar Chapel, Wendell Falls, or one of our other communities across the United States.