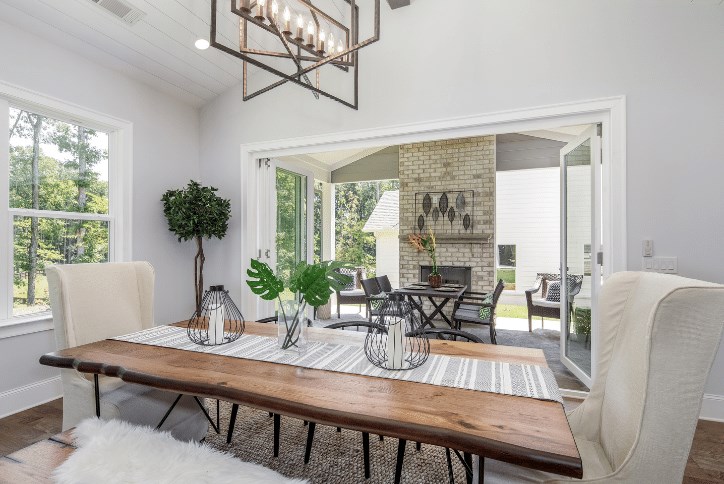 Outdoor Living Trends: Taking Life Outside
June is National Great Outdoors Month, a time when we put away the technology and get outside to enjoy all that nature offers. Outdoor living has been a vital home improvement category for years and has become even more critical for homebuyers as a result of spending more time at home.  
Enhanced Outdoor Living Spaces
Homebuyers in Newland's communities coast-to-coast told us outdoor living and backyard privacy were among the most important considerations for a new home purchase. We also asked current residents in Newland's communities across the country what home features have become more important with the extra time spent living and working at home. Indoor/outdoor living was the number one answer for nearly 70% of respondents, particularly for younger, more affluent family households. Among residents, maximizing space, including space outdoors, is a top priority for home improvement. 
A recent study by Forbes showed top outdoor living trends include outdoor kitchens or "enhanced outdoor living spaces," privacy, outdoor showers, home offices with direct access to the outdoors, pergolas, and "backyard cottages." Builders in Newland communities across the country have incorporated many of these trends in their home designs.   
Home Floor Plans Incorporating Outdoor Living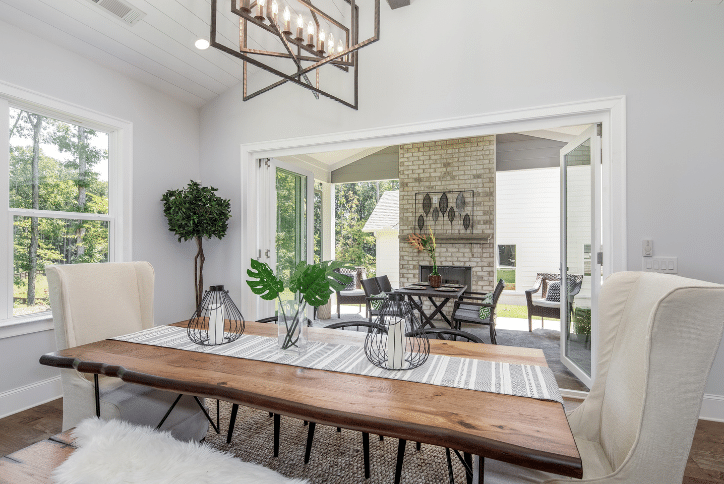 The Ralston floor plan by Cowart Residential in Sterling on the Lake in the Atlanta market gives homeowners the option to eat–or work–with direct access to the outdoors. Cara Choat, Marketing Manager at Sterling on the Lake explains, "Outdoor living connects you with the outdoors from a place of comfort. Working from home in an outdoor living space helps homeowners become focused and energized. After a long day of working-from-home, outdoor spaces can be used to relish the fresh air while enjoying family time." With people of all ages spending more time at home than ever before, many have discovered what they like and dislike about their current living situation, prompting a list of "must-haves" for their next house. 
Outdoor Living Rooms
Outdoor living space was the top space Newland residents had remodeled or planned to remodel in their current homes. Residents put in expanded seating, fireplaces and firepits, weather protection (such as screened porches or three-season rooms), outdoor kitchens, and integrated entertainment and outdoor technology connections. Many of these features can be found at Reed's Crossing in the Portland, OR market, with "outdoor living rooms" becoming a popular element in home designs within the community.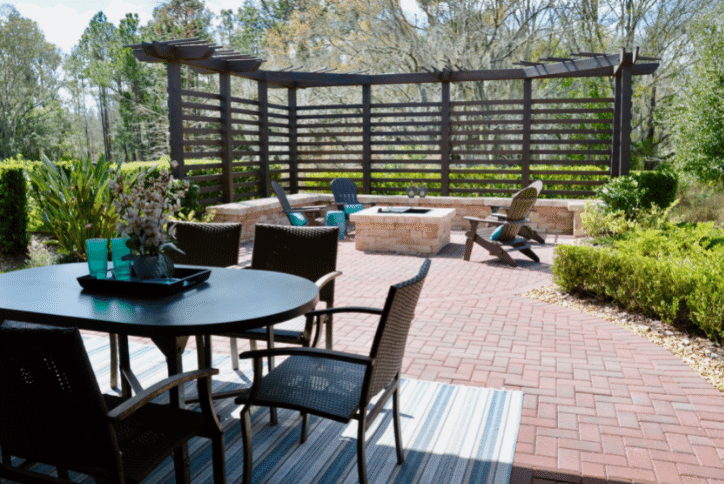 Homes in the Bexley community, located in the Tampa, FL market have also seen an increase in outdoor living rooms. The Sandpiper by Homes by WestBay is a perfect example. "We were lucky living in Florida during quarantine, being able to get fresh air and go outside safely year-round. Now, people are starting to put more thought into their outdoor spaces, almost creating a second living room, so they can have another place to enjoy outdoors as much as their space indoors," says Jessica Robinson, Marketing Manager at Bexley. 
In addition to outdoor living spaces, master-planned communities like Bexley also offer amenities such as local trails and fitness hubs that inspire health and a connection to the outdoors for residents within walking distance of their homes, within their own neighborhood.
Many homebuyers and communities alike are making health and wellness a priority. A recent study by America at Home found that access to trails, parks, open spaces, and green fields is at the top of the list for many homebuyers shopping for a new home. For example, Tehaleh, located in Washington, named the #1 community in the area, attributes much of their success to their outdoor living spaces within the home and close proximity to the great outdoors outside the home.
Innovative Backyard Living Spaces with Detached Rooms & Courtyards
Backyard living spaces used to extend usable living space are also more popular. We asked residents if they would be interested in a detached casita or cottage, also known as an accessory dwelling unit (ADU) option if allowed, and found considerable interest among households with children at home. The many functions of these added spaces could include work or study areas, spare bedrooms, gyms, or hobby spaces.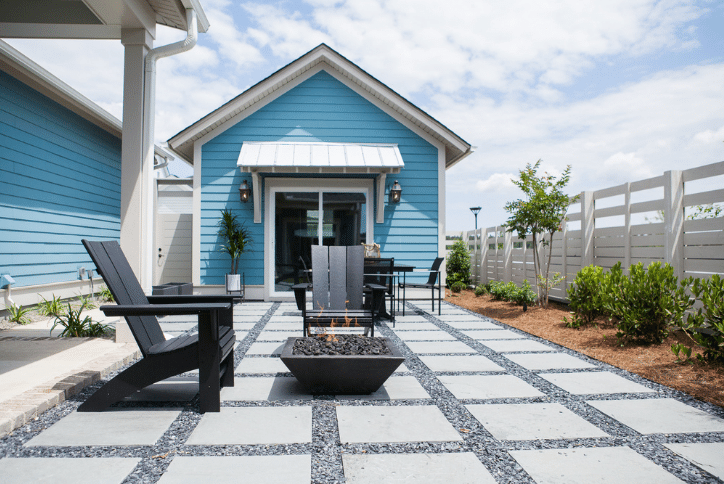 In the Nexton community located in the Summerville, SC market, New Leaf Builders is experimenting with casitas as a "third space" separate from the living and working spaces. The Charleston-based team at New Leaf Builders has had great success with their innovative courtyard homes that have widely appealed to first-time, multigenerational, and downsizing home buyers.
"While many of us have created outdoor living rooms to expand the boundaries of our homes, New Leaf took it one step further by offering flexible detached outbuildings, which share an open courtyard with the main home," explains Cassie Cataline, Marketing Director at Nexton. "The Casita is a self-sufficient suite which includes a kitchenette, full bath, laundry hook-ups, living space, plus a private bedroom. Another choice is a Cabana, which offers living space, a kitchenette, plus a full bath. Since they are incredibly flexible, we've seen them used for home offices, private suites for a parent or adult child, or a gathering and entertainment zone for the whole family." 
Households have been pushing for multi-function solutions to improve home liveability inside the home all along, but now the search for living more functionally outside has assumed new importance.